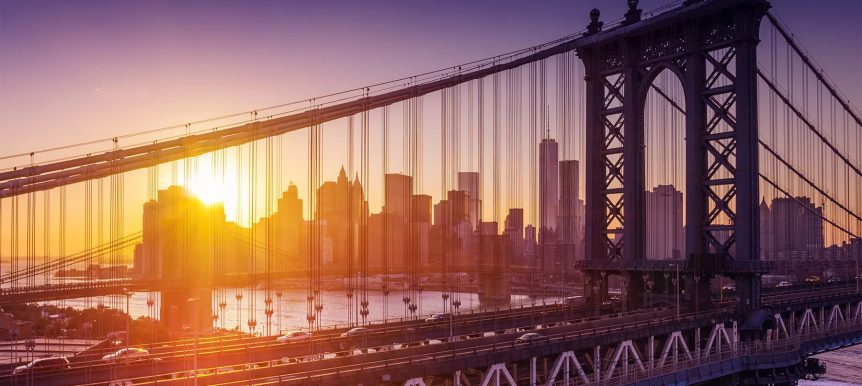 Welcome Address – Ted Rappaport and Marcus Weldon – B5GS 2019
Dr. Ted Rappaport, Founding Director of NYU Wireless, along with CTO and President of Nokia Labs Dr. Marcus Weldon, give a warm welcome to the sixth annual Brooklyn 5G Summit. Located at the NYU Tandon School of Engineering in Brooklyn, NY, Dr. Rappaport, and Dr. Weldon introduced this live recording with a brief history of the event and the current state of 5G and Future Networks.
Ted Tours: Brooklyn 5G Summit 2019
As usual, the driving force behind NYU Wireless and the annual Brooklyn 5G Summit, Dr. Ted Rappaport, takes us on a whirlwind tour of some of the amazing research and applications you might have seen… if only you had been here at the Brooklyn 5G Summit!
Ted Tours the 2018 Brooklyn 5G Summit Expo
Follow along as Ted Rappaport of NYU Wireless takes IEEE.tv on a tour of the expor floor of the Brooklyn 5G Summit.
Day 1 Morning
Opening Keynote: Rajeev Suri – B5GS 2019
President and CEO of Nokia Rajeev Suri presents a keynote speech, followed by a brief Q&A session, from Finland via WebEx. Suri shares his unique perspective of the state of 5G and references research and use cases of the technology and its capabilities.
Operator Keynote: Andre Fuetsch – B5GS 2019
Andre Fuetsch, President and CTO at AT&T Labs, sets the stage with a brief history of AT&T Labs, its network statistics, and ongoing innovation. Fuestch looks at their role of leadership in industry, as well as opportunities in 5G for both academia and industry.
Network: Future of 5G – Mikael Höök – B5GS 2019
Mr. Mikael Höök, Ericsson, takes a look into the current 5G deployment deals, the timeline in getting there, some of the benefits of NR Rel-15 and beyond Rel-18. Höök considers topics in each domain, as well as what he thinks the evolved 5G network will become.
UE: Future of 5G – John Smee – B5GS 2019
Mr. John Smee, Qualcomm, presents his talk on expanding 5G NR to new industries in 3GPP Release 16, and 5G connectivity in the next five to ten years. Smee reviews design theory for air interface, ecosystem expansion with 3GPP, distributed processing, use cases and more.
Q and A: Future of 5G – B5GS 2019
Following their presentations on Taking 5G to the Next Level – Mikael Höök, and Expanding 5G NR to new industries in 3GPP Release 16 and beyond – John Smee, briefly answer questions from the Brooklyn 5G audience.
Panel: Future of 5G – Rel-16 to Rel-18 – B5GS 2019
Dr. Robert Heath, University of Texas Austin (UTA), moderates the panelists in a discussion regarding aspects and challenges of 5G Release 16 through Release 18. Panel speakers include Mikael Hook, John Smee, Harish Viswanathan, Dr. Arun Ghosh (AT&T), Hai Tang (OPPO), and Karri Kuoppamaki (TMO-US).
Day 1 Afternoon
Chairmans Panel on 5G and B5G – B5GS 2019
Panel moderators Lauri Oksanen and Dr. Ulrich Dropmann, Nokia, introduce the chairs and panelists Balazs Bertenyi (3GPP RAN), Chris Pearson (5G Americas), Martin Fenton (OFCOM), Adrian Scrase (ETSI CTO), Takehiro Nakamura (DOCOMO SVP), and Konstantinos Karachalios (IEEE).
Operator Keynote: Power of Massive MIMO and Band 41 5G NR – John Saw – B5GS 2019
John Saw, CTO of Sprint, talks about their 5G plans and how this new ecosystem promises to disrupt a number of market verticals such as agriculture, health care, and manufacturing. Saw specifically focuses on Massive MIMO and shares a use case of its integration with 5G.
Keynote on Machine Learning: Andrea Goldsmith – B5GS 2019
Professor Andrea Goldsmith, Stanford University, asks the question: can Machine Learning (ML) trump theory in communications systems design? Prof. Goldsmith considers the motivations for ML behind physical layer design, joint data extraction/transmission, and network resource allocation.
Day 2 Morning
Operator Keynote: Seizo Onoe – B5GS 2019
Mr. Seizo Onoe, NTT DOCOMO, presents his famously entertaining 5G review and summary of what's happening within the communications industry regarding 5G networks and encourages cross-industry collaborations. Deployment scenarios, post-launch, and next-generation services are also discussed.
Operator Keynote: Bill Stone – B5GS 2019
Mr. Bill Stone, VP of Technology Development and Planning at Verizon, discusses the most recent 5G and NR debuts across the U.S. in 2019. Mr. Stone reviews 5G capabilities such as speed and throughput, mobility and connectivity, service deployment and energy efficiency, and latency and reliability as key components to a successful 5G and future network.
Day 2 Afternoon
Regulator Keynote: Michael O'Rielly – B5GS 2019
Mr. Michael O'Rielly, U.S. Federal Communications Commission, presents his remarks on a realistic yet technologically advanced future that keeps the everyday consumer in mind. Commissioner O'Rielly envisions industry disruption with automation across every stage of the business cycle, also touching on spectrum band usage and a proposed 5G mindset going forward.
Operator Keynote: Jong Kwan Park – B5GS 2019
Mr. Jong Kwan Park, SK Telecom, gives a snapshot of the Korean 5G customer and the achievements of the company regarding its 5G journey and deployment specifications. Mr. Park reviews several topics, such as their 5G value proposition, coverage, and networks architecture, as well as SK Telecom's 5G use cases.
Keynote: Ted Rappaport – Terahertz Communication – B5GS 2019
NYU Wireless co-founder and director, Dr. Ted Rappaport, presents his keynote on their vision beyond 5G and looks at both electronics and photonics. With the human brain for inspiration, Dr. Rappaport considers applications over 100GHz, channel models, and expects brain-comparative data rate transmission wirelessly over the air in future networks.
Fireside Chat – Irwin Jacobs with Theodore (Ted) Rappaport
On April 23, 2019, NYU WIRELESS Founder and Director Theodore (Ted) Rapport presented the Pioneers Award to Irwin Jacobs, a co-founder and former chairman of Qualcomm. Dr. Jacobs is known for his work at Qualcomm developing the OmniTRACS system. His pioneering work helped develop systems which use communication bandwidth more efficiently than the older fixed time-sliced TDMA technology.