Samsung Research America Joins NYU WIRELESS Industrial Affiliate Program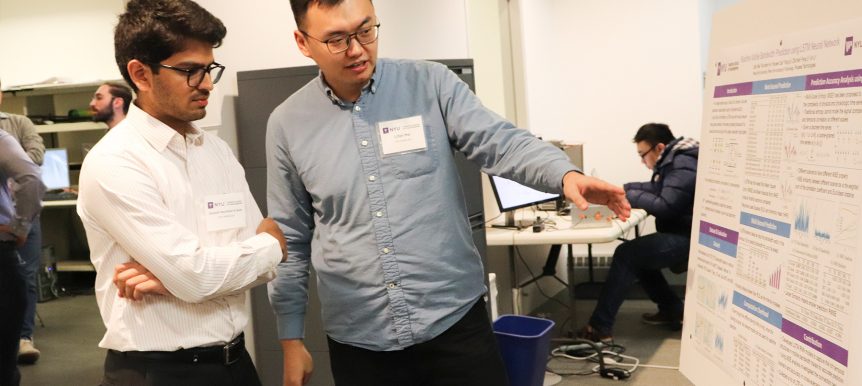 NYU WIRELESS announced today that Samsung Research America, a wholly owned subsidiary of Samsung Electronics Co., Ltd., has joined NYU WIRELESS, a leading research center in the Tandon School of Engineering, as its 14th industrial affiliate member. Professor Tom Marzetta, associate director of NYU WIRELESS and originator of the 5th Generation wireless technology Massive MIMO, will be the technical point of contact within NYU WIRELESS. In his research at the center, Marzetta is exploring new concepts beyond Massive MIMO.
"NYU WIRELESS is one of the world's top University programs in wireless research with a strong track record of pioneering research on 5G," said Charlie Zhang, vice president, Samsung Research America, and head of its standards and mobility innovation lab. "Samsung Research America is excited to join NYU WIRELESS, as we believe close collaborations between academia and industry leaders are the key to sustained innovation for the future of 5G and beyond."
"It is very gratifying to have Samsung, a world leader in wireless, rejoin our research center, and to have the personal involvement and expertise of Dr. Zhang and his colleagues on our board of directors," added NYU WIRELESS director Professor Theodore (Ted) S. Rappaport. "Samsung was a founding Industrial Affiliate member of NYU WIRELESS when we first launched our center in 2012, when few knew that millimeter waves would be a crucial component of massive broadband wireless networks."
As an Industrial Affiliate member of NYU WIRELESS, Samsung joins a forward-looking group of global wireless companies that are pursuing cutting edge technologies and applications that will drive the next decade of wireless communication networks.