How one NYU research team is tackling 5G emulation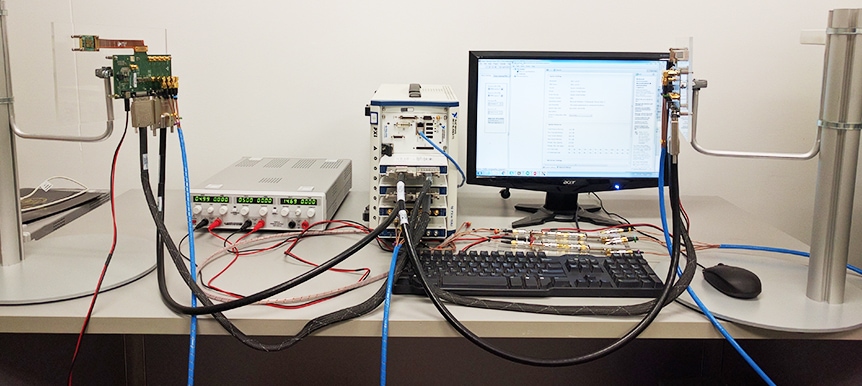 Testing and verifying designs for millimeter-wave prototypes is an ongoing challenge for the industry as it moves into 5G. Engineers need to understand how 5G mmwave prototypes will behave in a wide range of challenge propagation scenarios, which is typically accomplished through an emulation approach.
A research team at the New York University Tandon School of Engineering, led by post-doctoral fellow Aditya Dhananjay and supervised by professors Sundeep Rangan and Dennis Shasha, has developed a channel emulator that emulates not only the wireless channel, but the multi-antenna front-ends on the devices themselves. Commercial off-the-shelf components for the project were donated by National Instruments.