Millimeter Waves Travel More Than 10 Kilometers in Rural Virginia 5G Experiment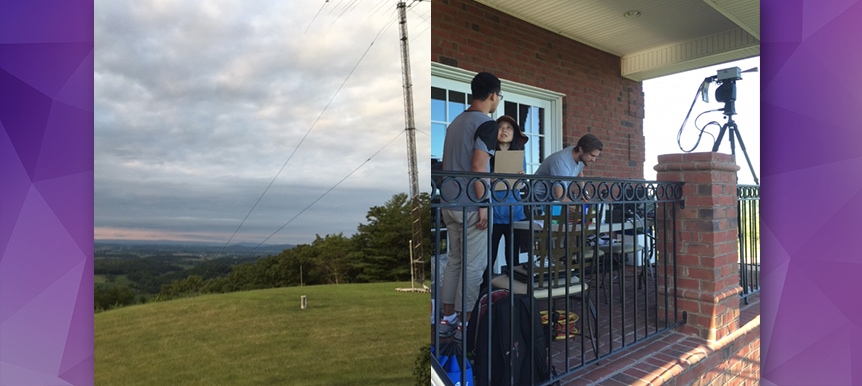 A key 5G technology got an important test over the summer in an unlikely place. In August, a group of students from New York University packed up a van full of radio equipment and drove for ten hours to the rural town of Riner in southwest Virginia. Once there, they erected a transmitter on the front porch of the mountain home of their professor, Ted Rappaport, and pointed it out over patches of forest toward a blue-green horizon.
Then, the students spent two long days driving their van up and down local roads to find 36 suitable test locations in the surrounding hills. An ideal pull-off would have ample parking space on a public lot, something not always easily available on rural backroads. At each location, they set up their receiver and searched the mountain air for millimeter waves emanating from the equipment stacked on the front porch.
To their delight, the group found that the waves could travel more than 10 kilometers in this rural setting, even when a hill or knot of trees was blocking their most direct route to the receiver. The team detected millimeter waves at distances up to 10.8 kilometers at 14 spots that were within line of sight of the transmitter, and recorded them up to 10.6 kilometers away at 17 places where their receiver was shielded behind a hill or leafy grove. They achieved all this while broadcasting at 73 Gigahertz (GHz) with minimal power—less than 1 watt.