Governor Kathy Hochul calls on Professor JR Rizzo to Help Boost Accessibility for NYC Commuters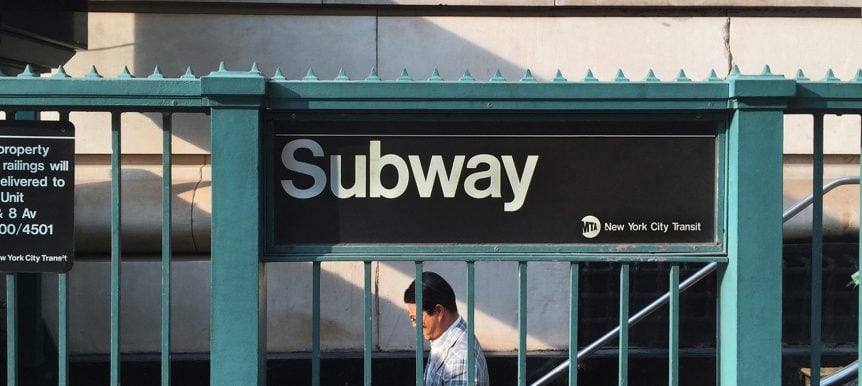 The Metropolitan Transportation Authority (MTA) has vowed that by 2055 the vast majority of its almost 500 subway stations will be fully accessible to people with disabilities. But elevators and ramps, while vital, are "not the finish line," as MTA Chief Accessibility Officer Quemuel Arroyo has asserted, explaining that the agency also hopes to leverage innovative new technologies to ease the barriers faced by New York City's almost one million people with disabilities.
To further that mission, the MTA — North America's largest transportation provider — recently tapped Dr. John-Ross Rizzo to sit on its Board.
Rizzo is appointed to NYU Tandon's Department of Biomedical Engineering, Department of Mechanical and Aerospace Engineering, NYU WIRELESS, and the Center for Urban Science and Progress (CUSP), in addition to his work as the Ilse Melamid Associate Professor of Rehabilitation Medicine, Associate Professor of Neurology, and inaugural Health System Director of Disability Inclusion at NYU Langone, and he has conducted extensive research on assistive technologies, inclusive of hardware and software-stack development, disability inclusion and universal design, with a special emphasis on applications in blindness/low vision.
A small sampling of his current projects includes Commute Booster, a trip planning app that uses a smartphone's camera to recognize and interpret graphical or text-based signs posted inside transit hubs and bio-inspired human-in-the-loop wearables that employ machine learning and computer vision to provide real-time audio and haptic feedback to those for whom visual clues are insufficient. (He has compared advanced wearables to driverless-car technology — but instead of steering a vehicle down a roadway, wearables assist a pedestrian in navigating.)
Rizzo, who is himself legally blind and who was nominated by Governor Kathy Hochul, says that in his new board post, "I hope to advocate for universal design and a pro-technology approach to expand on the accessibility of the entire transit system, a holistic approach, from paratransit to subways, buses, commuter railroad, and beyond."