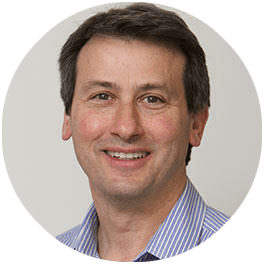 THEODORE (Ted) S. RAPPAPORT
NYU WIRELESS FOUNDING DIRECTOR
David Lee/Ernst Weber Professor
Prof. of Electrical and Computer Eng, NYU Tandon
Prof. of Computer Science, NYU Courant
Prof. of Radiology Medicine, NYU Langone
New York University
| | |
| --- | --- |
| Phone: | 646.997.3403 |
| Email: | pat.donohue@nyu.edu |
| Office: | 2 MetroTech Center, 9th Fl, Brooklyn, NY 11201 |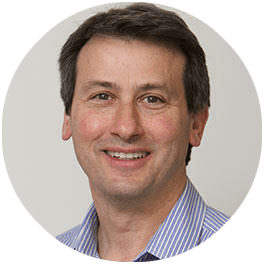 Research
---
My current research focuses on developing new methods for analyzing and implementing wireless broadband and portable internet access. My students and I have pursued the potential of millimeter wave wireless communications as a way to meet the growing global demand for bandwidth in both personal and cellular applications. Using smart antennas, integrated on chip antennas, and much greater spectrum than ever available before, we envision the ability to offer unprecedented bandwidths to mobile devices, while completely transforming the form factors and mechanical design of appliances and electronics. See (mmWAVE page) for more information. This exciting world was first made possible by Moore's law, and the first unlicensed 60 GHz millimeter wave band[1]. Other applications include the concept of an "information shower" where people walk from room to room, and massive amounts of content is downloaded or exchanged with devices on an as-needed basis[2],[3]. This interdisciplinary research vision combines RFIC design and semiconductor research capabilities with MAC and Network layer research, as well as radio propagation channel measurements and modeling, at frequencies of 60 GHz and greater. We believe this work will pave the way for single chip data transceivers that reliably transfer more than 5 GB/s data for more than 5 meters in a vast number of military or commercial applications. A recent interdisciplinary NSF research project involved 4 undergraduate students and 2 graduate students and developed new methods for analyzing mobile IP throughput and large scale wireless network behavior.
My research goal is to make the wireless channel understood as well as a copper wire, and to design and fabricate devices that support massive data transmission rates or enable new applications of wireless, such as for biosensors, medical, or paperless office technologies. My research has also developed site-specific network modeling and management tools that are now routinely used by industry for study, simulation, and deployment of wireless systems.
A Sampling of Recent Publications and Talks (Click on the citation for the document):
Google Scholar Publication List
[1] T. S. Rappaport, Keynote Presentation at 2009 Virginia Tech Wireless Symposium: "The Emerging World of Massively Broadband Devices: 60 GHz and Above."
[2] F. Gutierrez, K. Parrish, T. S. Rappaport, "On-Chip Integrated Antenna Structures in CMOS for 60 GHz WPAN Systems," IEEE Journal on Selected Areas in Communications, Vol. 27, Issue 8, October 2009, pp. 1367-1378.
[3] T. S. Rappaport, F. Gutierrez, T. Al-Attar, "Millimeter-Wave and Terahertz Wireless RFIC and On-Chip Antenna Design: Tools and Layout Techniques," invited conference paper, IEEE First Workshop on Millimeter Wave and Terahertz Communications, in conjunction with IEEE Global Communications Conference (Globecom), Honolulu, HI, November 30-December 4, 2009.
[4] F. Gutierrez, T. S. Rappaport, J. Murdock, "Millimeter-Wave CMOS Antennas and RFIC Parameter Extraction for Vehicular Applications,"IEEE 72nd Vehicular Technology Conference Fall (VTC), Ottawa, Canada, Sept. 6-9, 2010, pp.1-6
[5] R. C. Daniels, J. N. Murdock, T. S. Rappaport, R. W. Heath, "60 GHz Wireless: Up Close and Personal," IEEE Microwave Magazine, Vol. 11, No. 7, December 2010, pp.44-50. view
[6] J. Murdock, E. Ben-Dor, F. Gutierrez, Jr., T.S. Rappaport, "Challenges and Approaches to On-chip Millimeter Wave Antenna Measurements," to appear n the "2011 IEEE MTT-S International Microwave Symposium (ISM)", Baltimore, MD, June 5-10.
[7] T.S. Rappaport, J.Murdock, F.Gutierrez, Jr., "State-of-the-art in 60 GHz Integrated Circuits and Systems for Wireless Communications," to appear in the "Proceedings of the IEEE"
[8] T. S. Rappaport, J. N. Murdock, D. G. Michelson, and R. Shapiro, "An open-source archiving system for RF propagation measurements and radio channel modeling and simulation," to appear in, IEEE Vehicular Technology Magazine, 2011.
mmWave Research
---
Citation
​G. R. MacCartney, Jr., T. S. Rappaport and A. Ghosh, "Base Station Diversity Propagation Measurements at 73 GHz Millimeter-Wave for 5G Coordinated Multipoint (CoMP) Analysis," 2017 IEEE Globecom Workshops, Singapore, Dec. 2017, pp. 1-7.
2017/12/10
G. R. MacCartney, Jr., T. S. Rappaport, and Sundeep Rangan, "Rapid Fading Due to Human Blockage in Pedestrian Crowds at 5G Millimeter-Wave Frequencies," 2017 IEEE Global Communications Conference, Singapore, Dec. 2017.
2017/12/07
T. S. Rappaport, Y. Xing, G. R. MacCartney, Jr., A. F. Molisch, E. Mellios, and J. Zhang, "Overview of millimeter wave communications for fifth-generation (5G) wireless networks," IEEE Transactions on Antennas and Propagation, 2017, Dec. 2017.
2017/12/06
T. S. Rappaport, G. R. MacCartney, Jr., S. Sun, H. Yan, and S. Deng, "Small-scale, local area, and transitional millimeter wave propagation for 5G communications," IEEE Transactions on Antennas and Propagation, Dec. 2017
2017/12/05
J. Lota, S. Sun, T. S. Rappaport, and A. Demosthenous, "5G Uniform linear arrays with beamforming and spatial multiplexing at 28 GHz, 37 GHz, 64 GHz and 71 GHz for outdoor urban communication: A two-level approach," IEEE Transactions on Vehicular Technology, Sep. 2017.
2017/09/05
T. S. Rappaport, S. Sun, M. Shafi, "Investigation and comparison of 3GPP and NYUSIM channel models for 5G wireless communications," in 2017 IEEE 86th Vehicular Technology Conference (VTC Fall), Sep. 2017, pp. 1-5.
2017/09/01
G. R. MacCartney, Jr. and T. S. Rappaport, "Rural Macrocell Path Loss Models for Millimeter Wave Wireless Communications," in IEEE Journal on Selected Areas in Communications, vol. 35, no. 7, pp. 1663-1677, July 2017.
2017/07/03
Y. Wang, S. Mao and T. S. Rappaport, "On Directional Neighbor Discovery in mmWave Networks," 2017 IEEE 37th International Conference on Distributed Computing Systems (ICDCS), Atlanta, GA, June 2017, pp. 1704-1713.
2017/06/01
G. R. MacCartney, Jr. and T. S. Rappaport, "A Flexible Millimeter-Wave Channel Sounder with Absolute Timing," IEEE Journal on Selected Areas in Communications, vol. 35, no. 6, pp. 1402-1418, June 2017.
2017/06/01
S. Sun and T. S. Rappaport, "Millimeter Wave MIMO Channel Estimation Based on Adaptive Compressed Sensing," 2017 IEEE International Conference on Communications Workshop (ICCW), May 2017.
2017/05/23
G. R. MacCartney, Jr. and T. S. Rappaport, "A Flexible Wideband Millimeter-Wave Channel Sounder with Local Area and NLOS to LOS Transition Measurements," in 2017 IEEE International Conference on Communications (ICC), Paris, France, May 2017, pp. 1-7.
View Presentation Slides
2017/05/01
P. A. Eliasi; S. Rangan; T. S. Rappaport, "Low-Rank Spatial Channel Estimation for Millimeter Wave Cellular Systems," IEEE Transactions on Wireless Communications, vol. 16, no. 5, pp. 2748-2759, May 2017.
2017/05/01
S. Sun, G. R. MacCartney Jr., and T. S. Rappaport, "A Novel Millimeter-Wave Channel Simulator and Applications for 5G Wireless Communications," 2017 IEEE International Conference on Communications (ICC), May 2017.
View Presentation Slides
2017/05/01
S. Sun, H. Yan, G. R. MacCartney Jr., and T. S. Rappaport, "Millimeter Wave Small-Scale Spatial Statistics in an Urban Microcell Scenario," 2017 IEEE International Conference on Communications (ICC), May 2017.
View Presentation Slides
2017/05/01
J. Ryan, G. R. MacCartney, Jr., and T. S. Rappaport, "Indoor Office Wideband Penetration Loss Measurements at 73 GHz," in 2017 IEEE International Conference on Communications Workshop (ICCW), Paris, France, May 2017, pp. 1-6.
View Presentation Slides
2017/05/01
G. R. MacCartney, Jr. and T. S. Rappaport, "Study on 3GPP Rural Macrocell Path Loss Models for Millimeter Wave Wireless Communications," in 2017 IEEE International Conference on Communications (ICC), Paris, France, May 2017, pp. 1-7.
View Presentation Slides
2017/05/01
T.S. Rappaport, S. Sun and M. Shafi, "5G channel model with improved accuracy and efficiency in mmWave bands," IEEE 5G Tech Focus, Mar. 2017.
2017/03/05
A.I. Sulyman, A. Alwarafy, G.R. MacCartney, T.S. Rappaport, A. Alsanie, "Directional Radio Propagation Path Loss Models for Millimeter-Wave Wireless Networks in the 28-, 60-, and 73-GHz Bands," IEEE Transactions on Wireless Communications, vol. 15, no. 10, pp. 6939-6947, Oct. 2016.
2016/10/25
G. R. MacCartney, S. Sun, and T. S. Rappaport, Y. Xing, H. Yan, J. Koka, R. Wang, and D. Yu, "Millimeter Wave Wireless Communications: New Results for Rural Connectivity," All Things Cellular'16: 5th Workshop on All Things Cellular Proceedings, in conjunction with ACM MobiCom, Oct. 7, 2016.
2016/10/06
H. Yan, G. MacCartney Jr., S. Sun, T. S. Rappaport, "5G Millimeter-Wave Channel Model Alliance Measurement Parameter, Scenario Parameter, and Measured Path Loss Data List," September 2016
2016/09/01
S. Deng, G. R. MacCartney Jr., T. S. Rappaport, "Indoor and Outdoor 5G Diffraction Measurements and Models at 10, 20, and 26 GHz," 2016 IEEE Global Communications Conference (GLOBECOM), Washington, DC, 2016, pp. 1-7.
2016/08/18
G. R. MacCartney Jr., S. Deng, S. Sun, T. S. Rappaport, "Millimeter-Wave Human Blockage at 73 GHz with a Simple Double Knife-Edge Diffraction Model and Extension for Directional Antennas," 2016 IEEE 84th Vehicular Technology Conference Fall (VTC 2016-Fall), Sept. 2016.
2016/07/06
M.K. Samimi, T.S. Rappaport, "3-D Millimeter-Wave Statistical Channel Model for 5G Wireless System Design," IEEE Transactions on Microwave Theory and Techniques, vol. 64, no. 7, pp. 2207-2225, July 2016.
2016/06/28
S. Sun et al., "Propagation Path Loss Models for 5G Urban Micro- and Macro-Cellular Scenarios," Proc. IEEE Vehicular Technology Conference (VTC Spring), Nanjing, 2016, pp. 1-6.
2016/05/18
S. Sun, T.S. Rappaport, T. Thomas, A. Ghosh, H. Nguyen, I. Kovacs, I. Rodriguez, O. Koymen, A. Partyka, "Investigation of prediction accuracy, sensitivity, and parameter stability of large-scale propagation path loss models for 5G wireless communications," IEEE Transactions on Vehicular Technology, vol. 65, no. 5, pp. 2843 – 2860, May 2016.
2016/05/16
K. Haneda, L. Tian, H. Asplund, J. Li, Y. Wang, D. Steer, C. Li, T. Balercia, S. Lee, Y. Kim, A. Ghosh, T. Thomas, T. Nakamura, Y. Kakishima, T. Imai, H. Papadopoulas, T. S. Rappaport, G. R. MacCartney Jr., M. K. Samimi, S. Sun, O. Koymen, S. Hur, J. Park, C. Zhang, E. Mellios, A. F. Molisch, S. S. Ghassamzadah, A. Ghosh "Indoor 5G 3GPP-like Channel Models for Office and Shopping Mall Environments," in 2016 IEEE International Conference on Communications Workshops (ICCW), May 2016.
2016/03/13
S. Sun, G.R. MacCartney, T.S. Rappaport, "Millimeter-Wave Distance-Dependent Large-Scale Propagation Measurements and Path Loss Models for Outdoor and Indoor 5G Systems," in the 10th European Conference on Antennas and Propagation (EuCAP 2016), April 2016.
2016/02/24
S. Sun, et al., "Propagation Path Loss Models for 5G Urban Micro- and Macro-Cellular Scenarios," in 2016 IEEE 83rd Vehicular Technology Conference (VTC2016-Spring), May 2016.
2016/02/23
M.K. Samimi, T.S. Rappaport, S. Sun, G. R. MacCartney, Jr. "28 GHz Millimeter-Wave Ultrawideband Small-Scale Fading Models in Wireless Channels," in 2016 IEEE Vehicular Technology Conference (VTC2016-Spring), 15-18 May, 2016.
2016/02/22
G. R. MacCartney Jr., S. Deng, T. S. Rappaport, "Indoor Office Plan Environment and Layout-Based MmWave Path Loss Models for 28 GHz and 73 GHz," in the 2016 IEEE 83rd Vehicular Technology Conference Spring (VTC2016-Spring), May 2016
2016/02/22
M.K. Samimi, S. Sun, T.S. Rappaport, "MIMO Channel Modeling and Capacity Analysis for 5G Millimeter-Wave Wireless Systems," in the 10th European Conference on Antennas and Propagation (EuCAP'2016), April 2016.
2016/01/28
S. Sun, G. R. MacCartney, Jr., M. K. Samimi, and T. S. Rappaport, "Synthesizing Omnidirectional Antenna Patterns, Received Power and Path Loss from Directional Antennas for 5G Millimeter-Wave Communications," in 2015 IEEE Global Communications Conference (GLOBECOM), Dec. 2015.
2015/12/01
Sun, Shu, G. R. MacCartney, Mathew K. Samimi, and Theodore S. Rappaport. "Synthesizing omnidirectional Antenna Patterns, received power and path loss from directional measurements at millimeter-wave frequencies." In 2015 IEEE Global Telecommunications Conference (GLOBECOM 2015), pp. 3948-3953. 2015.
2015/12/01
S. Sun, Theodore S. Rappaport et al., "Path Loss, Shadow Fading, and Line-Of-Sight Probability Models for 5G Urban Macro-Cellular Scenarios," to appear in 2015 IEEE Global Communications Conference Workshop (Globecom Workshop), Dec. 2015.
2015/12/01
C. Nicolas Barati, S. Amir Hosseini, Marco Mezzavilla, Parisa Amiri-Eliasi, Sundeep Rangan, Thanasis Korakis, Shivendra S. Panwar, Michele Zorzi, "Directional initial access for millimeter wave cellular systems," 2015 49th Asilomar Conference on Signals, Systems and Computers, Pacific Grove, CA, 2015, pp. 307-311.
2015/11/11
C. N. Barati, S. A. Hosseini, M. Mezzavilla, P. Amiri-Eliasi, S. Rangan, T. Korakis, S. S. Panwar, M. Zorzi,"Directional initial access for millimeter wave cellular systems, Proc. IEEE Asilomar Conf. on Signals, Systems and Computers, Pacific Grove, CA, pp. 307-311, November 2015.
2015/11/01
G. R. MacCartney Jr., T.S. Rappaport, S. Sun, S. Deng, "Indoor office wideband millimeter-wave propagation measurements and channel models at 28 GHz and 73 GHz for ultra-dense 5G wireless networks," IEEE Access, vol. 3, pp. 2388-2424, Dec. 2015.
2015/10/05
G.R. MacCartney Jr., T.S. Rappaport, M.K. Samimi, S. Sun, "Millimeter-wave omnidirectional path loss data for small cell 5G channel modeling," IEEE Access, vol. 3, pp. 1573-1580, Sept. 2015.
2015/08/06
T. Wu, T. S. Rappaport, C. M. Collins, "The Human Body and Millimeter-Wave Wireless Communication Systems: Interactions and Implications", IEEE International Conference on Communications, Jun. 2015.
2015/06/08
G. R. MacCartney Jr., et al., "Exploiting directionality for millimeter-wave wireless system improvement," in 2015 IEEE International Conference on Communications (ICC), pp. 2416-2422, 8-12 June 2015.
2015/06/08
T.S. Rappaport, G.R Maccartney Jr., M.K. Samimi, S. Sun, "Wideband Millimeter-Wave Propagation Measurements and Channel Models for Future Wireless Communication System Design," IEEE Transactions on Communications, vol.63, no.9, pp. 3029-3056, Sept. 2015
2015/05/18
M. K. Samimi, T. S. Rappaport, G. R. MacCartney, Jr., "Probabilistic Omnidirectional Path Loss Models for Millimeter-Wave Outdoor Communications", IEEE Wireless Communications Letters, August 2015, Vol. 4, No. 4, pp. 357-360.
2015/03/27
T. Wu, T. S. Rappaport, C. M. Collins, "Safe for generations to come: considerations of safety for millimeter waves in wireless communications", IEEE Microwave Magazine, vol. 16, no. 2, pp. 65-84, Mar. 2015.
2015/02/05
S. Sun, T. S. Rappaport, T. A. Thomas and A. Ghosh, "A preliminary 3D mm wave indoor office channel model," 2015 International Conference on Computing, Networking and Communications (ICNC), Garden Grove, CA, 2015, pp. 26-31.
2015/02/01
M. K. Samimi, T. S. Rappaport, "Ultra-Wideband Statistical Channel Model for Non Line of Sight Millimeter-Wave Urban Channels", IEEE Global Communications Conference, Exhibitions & Industry Forum (GLOBECOM), 8-12 December 2014.
2014/12/08
J. Murdock, T.S. Rappaport, "Consumption Factor and Power-Efficiency Factor: A Theory for Evaluating the Energy Efficiency of Cascaded Communication Systems" Selected Areas in Communications, IEEE Journal, Vol. 32, No. 12, December 2014
2014/12/04
S. Sun, T. S. Rappaport, R. W. Heath, A. Nix, S. Rangan, "MIMO for millimeter-wave wireless communications: beamforming, spatial multiplexing, or both?" IEEE Communications Magazine, vol. 52, no. 12, pp. 110-121, December 2014.
2014/11/26
S. Deng, C. J. Slezak, G. R. MacCartney Jr., T. S. Rappaport, "Small wavelengths – big potential: millimeter wave propagation measurements for 5G," Microwave Journal, vol. 57, no. 11, pp. 4–12, Nov. 2014.
2014/11/13
A. Thomas, H. C. Nguyen, G. R. MacCartney, Jr., and T. S. Rappaport, "3D mmWave Channel Model Proposal," accepted in Vehicular Technology Conference (VTC Fall), 2014 IEEE 80th, Sept 14 - 17, 2014.
2014/09/14
H. C. Nguyen, G. R. MacCartney Jr., T. A. Thomas, T. S Rappaport, B. Vejlgaard, and P. Mogensen, "Evaluation of Empirical Ray-Tracing Model for an Urban Outdoor Scenario at 73 GHz E-Band," Vehicular Technology Conference (VTC Fall), 2014
2014/09/14
A. I. Sulyman, A. T. Nassar, M. K. Samimi, G. R. MacCartney, Jr., T. S. Rappaport, and A. Alsanie, "Radio Propagation Path Loss Models for 5G Cellular Networks in the 28 GHz and 38 GHz Millimeter-Wave Bands," IEEE Communications Magazine, vol. 52, no. 9, pp. 78–86, Oct. 2014
2014/09/12
G. R. MacCatney, M. K. Samimi, T. S. Rappaport, "Omnidirectional Path Loss Models in New York City at 28 GHz and 73 GHz," IEEE Personal, Indoor, and Mobile Radio Communications (PIMRC), September 2-5, 2014.
2014/09/02
T. S. Rappaport, W. Roh, and K. Cheun, "Mobile's millimeter-wave makeover," IEEE Spectrum, vol. 51, pp. 34-58, Sep. 2014.
2014/09/01
S.Nie, M.K.Samimi, T.Wu, S.Deng, G. R. MacCartney, Jr., T.S. Rappaport "73 GHz Millimeter-Wave Indoor and Foliage Propagation Channel Measurements and Results," Tech. Rep. 2014-003, NYU WIRELESS: Department of Electrical Engineering and Computer Engineering, NYU Tandon School of Engineering, Brooklyn, New York, July 2014.
2014/07/29
M. K. Samimi, T. S. Rappaport, "Characterization of the 28 GHz Millimeter-Wave Dense Urban Channel for Future 5G Mobile Cellular," Tech. Rep. 2014-001, NYU WIRELESS: Department of Electrical Engineering and Computer Engineering, NYU Tandon School of Engineering, Brooklyn, New York, June 2014.
2014/06/24
M.R. Akdeniz, Y. Liu, S. Sun, S. Rangan, T.S. Rappaport, E. Erkip "Millimeter Wave Channel Modeling and Cellular Capacity Evaluation" IEEE J. Selected Areas in Communications, vol. 32, no. 6, pp. 1164–1179, June 2014.
2014/06/13
S. Sun, T. S. Rappaport, "Antenna Diversity Combining and Beamforming at Millimeter Wave Frequencies,"NYU WIRELESS Technical Report TR 2014-002, June 2014.
2014/06/10
A. Ghosh et al., "Millimeter-Wave Enhanced Local Area Systems: A High-Data-Rate Approach for Future Wireless Networks," IEEE Journal on Selected Areas in Communications, vol. 32, no. 6, pp. 1152-1163, June 2014.
2014/06/03
Sun, S., Rappaport, T. S., "Wideband mmWave channels: Implications for design and implementation of adaptive beam antennas," IEEE International Microwave Symposium (IMS2014), Orlando, FL, June 1~6, 2014.
2014/06/01
S. Sun, G. R. MacCartney, Jr., S. Nie, and T. S. Rappaport, "Millimeter wave multi-beam antenna combining for 5G cellular link improvement in New York City," in 2014 IEEE International Conference on Communications (ICC), June 2014, pp. 5468–5473.
2014/06/01
S. Nie, G. R. MacCartney, Jr., S. Sun, and T. S. Rappaport, "28 GHz and 73 GHz signal outage study for millimeter wave cellular and backhaul communications," in 2014 IEEE International Conference on Communications (ICC), June 2014, pp. 4856–4861.
2014/06/01
G. R. MacCartney, Jr. and T. S. Rappaport, "73 GHz millimeter wave propagation measurements for outdoor urban mobile and backhaul communications in New York City," in 2014 IEEE International Conference on Communications (ICC), June 2014, pp. 4862–4867.
2014/06/01
A. Adhikary et al., "Joint Spatial Division and Multiplexing for mm-Wave Channels," IEEE Journal on Selected Areas in Communications, vol. 32, no. 6, pp. 1239-1255, June 2014.
2014/05/28
S. Rangan, T.S. Rappaport, E. Erkip, "Millimeter Wave Cellular Wireless Networks: Potentials and Challenges", Proceedings of the IEEE, vol. 102, no. 3, pp. 366-385, March 2014.
2014/02/05
S. Sun, and T.S. Rappaport, "Multi-beam Antenna Combining for 28 GHz Cellular Link Improvement in Urban Environments," IEEE Global Communications Conference (GLOBECOM), Atlanta, GA, USA, 9-13 Dec. 2013
2013/12/09
G.R. MacCartney, J. Zhang, S. Nie, and T.S. Rappaport, "Path Loss Models for 5G Millimeter Wave Propagation Channels in Urban Microcells," accepted by 2013 IEEE Global Communications Conference (GLOBECOM), Atlanta, GA, USA, 9-13 Dec. 2013
2013/12/09
S. Nie, G. R. MacCartney, Jr., S. Sun and T. S. Rappaport, "72 GHz Millimeter Wave Indoor Measurements for Wireless and Backhaul Communications," in 2013 IEEE 24th International Symposium on Personal Indoor and Mobile Radio Communications (PIMRC), Sept. 8-11, 2013, pp. 2429–2433.
2013/09/08
R. Mayzus, S. Sun, M.K. Samimi, J.K. Schulz, Y. Azar, K. Wang, G. N. Wong, F. Gutierrez, T. S. Rappaport "28 GHz Millimeter Wave Cellular Communication Measurements for Reflection and Penetration Loss in and around Buildings in New York City", 2013 IEEE International Conference on Communications (ICC), Budapest, 2013, pp. 5163-5167.
2013/06/09
Y. Azar, G. N. Wong, K. Wang, R. Mayzus, J. K. Schulz, H. Zhao, F. Gutierrez, D. Hwang, and T. S. Rappaport, "28 GHz propagation measurements for outdoor cellular communications using steerable beam antennas in New York City," in IEEE International Conference on in Communications (ICC), pp. 5143-5147, June 2013.
2013/06/02
M.K. Samimi, K. Wang, Y. Azar, G.N. Wong, R. Mayzus, H. Zhao, J.K. Schulz, S. Sun, F. Gutierrez, T.S. Rappaport, "28 GHz Angle of Arrival and Angle of Departure Analysis for Outdoor Cellular Communications using Steerable Beam Antennas in New York City " in 2013 IEEE Vehicular Technology Conference (VTC Spring), pp.1-6, 2-5 June 2013.
2013/06/02
T. S. Rappaport, S. Sun, R. Mayzus, H. Zhao, Y. Azar, K. Wang, G. N. Wong, J. K. Schulz, M. Samimi, F. Gutierrez, "Millimeter Wave Mobile Communications for 5G Cellular: It Will Work!" IEEE Access, vol.1, pp. 335-349, May 2013.
2013/05/10
T.S. Rappaport, F. Gutierrez, E. Ben-Dor, J.N. Murdock, Qiao Yijun, J.I. Tamir , " Broadband Millimeter-Wave Propagation Measurements and Models Using Adaptive-Beam Antennas for Outdoor Urban Cellular Communications," Antennas and Propagation, IEEE Transactions, 2013
2012/12/20
Theodore S. Rappaport, Eshar Ben-Dor, James N. Murdock, Yijun Qiao "38 GHz and 60 GHz Angle-dependent Propagation for Cellular & Peer-to-Peer Wireless Communications" 2012 IEEE International Conference on Communications, Ottawa, Canada
2012/07/03
J. N. Murdock, E. Ben-Dor, Y. Qiao, J. I. Tamir, T. S. Rappaport, "A 38 GHz Cellular Outage Study for an Urban Outdoor Campus Environment," IEEE Wireless Communications and Networking Conference (WCNC), April 2012
2012/04/01
T.S. Rappaport, E. Ben-Dor, J.N. Murdock, Y. Qiao, J. Tamir, "Cellular and Peer-to-Peer Broadband Millimeter Wave Outdoor propagation measurements and Angle of Arrival characteristics using adaptive beam steering," IEEE Radio and Wireless Week (RWW) 2012, Santa Clara, CA, Jan. 15, 2012.
2012/01/15
E. Ben-Dor, T.S. Rappaport, Y Qiao, S. Lauffenberger, "Millimeter-wave 60 GHz Outdoor and Vehicle AOA Propagation Measurements using a Broadband Channel Sounder," 2011 IEEE Global Communications Conference (Globecom), December 2011, Houston, TX, 6 pp.
2011/12/01
J. N. Murdock, T. S. Rappaport, "Consumption Factor: A Figure of Merit for Power Consumption and Energy Efficiency in Broadband Wireless Communications," IEEE Global Communications Conference (Globecom), Broadband Wireless Workshop, December 2011, Houston, TX.
2011/12/01
T.S. Rappaport, J.Murdock, F.Gutierrez, Jr., "State of the Art in 60-GHz Integrated Circuits and Systems for Wireless Communications," Proceedings of the IEEE, vol. 99, no.8, pp.1390-1436, Aug. 2011.
2011/08/01
J. Murdock, E. Ben-Dor, F. Gutierrez, Jr., T.S. Rappaport, "Challenges and Approaches to On-chip Millimeter Wave Antenna Measurements," 2011 IEEE MTT-S International Microwave Symposium (IMS), Baltimore, MD, June 5-10.
2011/06/01
K. Hassan, T. S. Rappaport, J. G. Andrews, "Analog Equalization and Analog to Digital Converter Considerations for Low Power 60 GHz Receivers in Realistic Multipath Channels," IEEE Global Telecommunications Conference (Globecom), December 2010, 5 pp.
2010/12/01
F. Gutierrez, T. S. Rappaport, J. Murdock, "Millimeter-Wave CMOS Antennas and RFIC Parameter Extraction for Vehicular Applications," IEEE 72nd Vehicular Technology Conference Fall (VTC), Ottawa, Canada, Sept. 6-9, 2010, pp.1-6.
2010/09/01
T. S. Rappaport, F. Gutierrez, T. Al-Attar, "Millimeter-Wave and Terahertz Wireless RFIC and On-Chip Antenna Design: Tools and Layout Techniques," Proceedings of IEEE First Workshop on Millimeter Wave and Terahertz Communications, in conjunction with IEEE Global Communications Conference (Globecom), Honolulu, HI, November 30-December 4, 2009.
2009/12/04
F. Gutierrez, S. Agarwal, K. Parrish, T. S. Rappaport, "On-Chip Integrated Antenna Structures in CMOS for 60 GHz WPAN Systems," IEEE Journal on Selected Areas in Communications, Vol. 27, Issue 8, October 2009, pp.1367-1378.
2009/10/01
L. Ragan, A. Hassibi, T. S. Rappaport, C. L. Christianson, "Novel On-Chip Antenna Structures and Frequency Selective Surface (FSS) Approaches for Millimeter Wave Devices," IEEE 66th Vehicular Technology Conference (VTC), Baltimore, MD, Oct. 1-3, 2007, pp. 2051-2055.
2007/10/01
C. R. Anderson and T. S. Rappaport, "In-Building Wideband Partition Loss Measurements at 2.5 and 60 GHz," IEEE Transactions on Wireless Communications, Vol. 3, No. 3, May 2004, pp. 922-928.
2004/05/01
H. Xu, V. Kukshya, T. S. Rappaport, "Spatial and Temporal Characteristics of 60 GHz Indoor Channels," IEEE Journal on Selected Areas in Communications, Vol. 20, No. 3, April 2002, pp. 620-630.
2002/04/01
H. Xu, D. A. Wolf, T. S. Rappaport "Experimental and Theoretical Study of Short-terni Signal Variation During Rain,"April 14, 2000
2000/04/14
H. Xu, T. S. Rappaport, D. A. de Wolf, Experimental and Theoretical Study of Short-Term Signal Variation during Rain for Millimeter-Wave Point-to-Multipoint Applications, AP2000 Millennium Conference on Antennas & Propagation, April 9-14, 2000, pp. 1534-1538.
2000/04/01
H. Xu, T. S. Rappaport, V. Kukshya, Ho. Izadpanah, "Multipath measurements and modeling for fixed broadband point-to-multipoint radio wave propagation links under different weather conditions" The Bradley Dept. of Electrical and Computer Engineering, Feb 25, 2000
2000/02/25
H. Xu, T. S. Rappaport, R. J. Boyle, J. H. Schaffner, "38 GHz Wideband Point-to-Multipoint Radio Wave Propagation Study for a Campus Environment," 49th Annual International IEEE Vehicular Technology Conference, Houston, TX, May 16-19, 1999, pp. 1575-1579.
1999/05/01
G. D. Durgin, T. S. Rappaport, H. Xu,"Measurements and Models for Radio Path Loss and Penetration Loss in and Around Homes and Trees at 5.85 GHz", IEEE Transactions on Communications, Vol. 46, No. 11, November 1998, pp. 1484-1496. [Paper is the winner of the 1999 IEEE Communications Society Stephen O. Rice Prize Paper Award]
1998/11/01
G. D. Durgin, T. S. Rappaport and Hao Xu, "Partition-based path loss analysis for in-home and residential areas at 5.85 GHz," IEEE GLOBECOM 1998 (Cat. NO. 98CH36250), Sydney,NSW, 1998, pp. 904-909 vol.2.
1998/11/01
J. H. Schaffner, H. Izadpanah, D. Gregoire, H. P. Hsu, H. Xu, R. J. Boyle, T. S. Rappaport, "Millimeter Wave Wireless Technology and Testbed Development for Wideband Infrastructure Access," Session WCC-98TA7, Yd International Wireless Communications Conference, November l998, San Diego, CA.
1998/11/01
T. S. Rappaport, K. Blankenship, H. Xu, "Propagation and radio system design issues in mobile radio systems for the GloMo project", Mobile and Portable Radio Research Group, Bradley Department of Electrical and Computer Engineering, Virginia Polytechnic Institute and State University, 1997.
1997/01/01
T.S. Rappaport, "The Wireless Revolution," IEEECommunications Magazine, 29 (11), November 1991, pp. 52-71.
1991/11/01
RF Integrated Circuits and Millimeter-Wave Lab Now Available for Outside Users
To read more, browse the list of my selected publications. Click below for more detailed information on my research interests:
This work was sponsored by:
---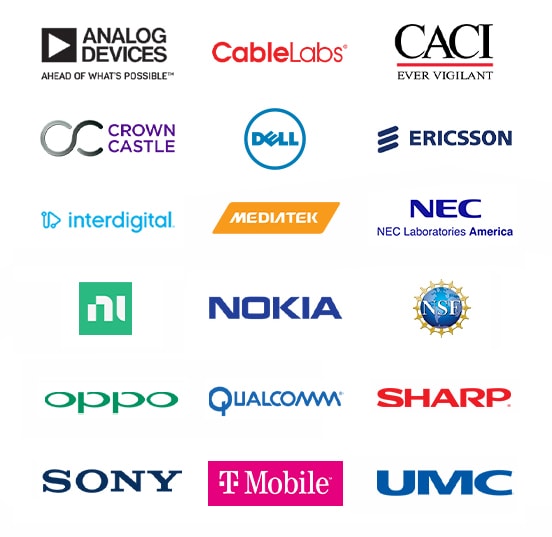 Contact
---
NYU WIRELESS
NYU-Tandon Brooklyn Campus 2 MetroTech Center, 9th Fl,
Brooklyn, NY 11201
Pat Donohue
NYU WIRELESS Administrator
Email: pat.donohue@nyu.edu
Leslie Cerve
Administrative Assistant
Email: cerve@cs.nyu.edu
Quick Links
---
NYUSIM: The 5G Simulator
NYU WIRELESS Newletter
Publications Library
Popular Publications
---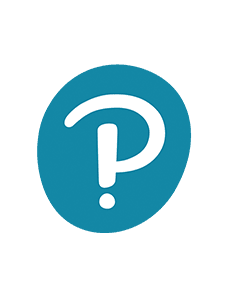 Prentice Hall Communications Engineering and Emerging Technologies Series from Ted Rappaport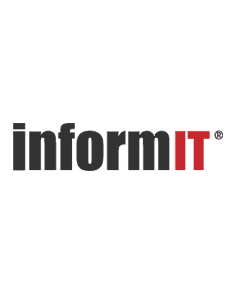 Prentice Hall Communications Engineering and Emerging Technologies Series from Ted Rappaport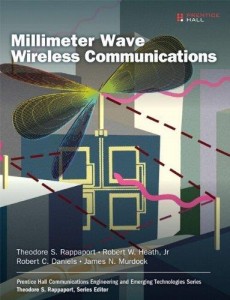 Millimeter Wave Wireless Communications
By Ted Rappaport, Robert W. Heath Jr., Robert C. Daniels, James N. Murdock

Smart Antennas for Wireless Communications
By Ted Rappaport, Joseph Liberti

Wireless Communications: Principles and Practice
By Ted Rappaport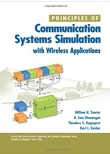 Principles of Communication Systems Simulation with Wireless Applications
By Ted Rappaport, William H. Tranter, K. Sam Shanmugan, Kurt L. Kosbar