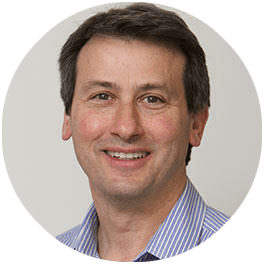 THEODORE (Ted) S. RAPPAPORT
NYU WIRELESS FOUNDING DIRECTOR
David Lee/Ernst Weber Professor
Prof. of Electrical and Computer Eng, NYU Tandon
Prof. of Computer Science, NYU Courant
Prof. of Radiology Medicine, NYU Langone
New York University
| | |
| --- | --- |
| Phone: | 646.997.3403 |
| Email: | pat.donohue@nyu.edu |
| Office: | 2 MetroTech Center, 9th Fl, Brooklyn, NY 11201 |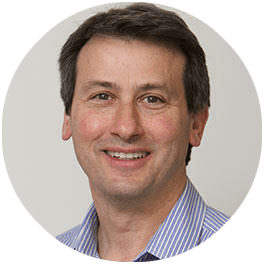 In the News
---
February 21, 2018
Wireless Companies to Start Small With 5G Rollouts
After a year of promising tests, wireless companies are finally setting deadlines for the rollout of the next wave of technology designed to revolutionize the way machines reach the internet. Equipment makers still need time to "seed the market" to make 5G devices work, said Ted Rappaport, professor at New York University's Tandon School of Engineering. Until phones and other machines come equipped with capable chips, "fixed wireless is kind of the lowest-hanging fruit."
Source: The Wall Street Journal
Read More
December 21, 2017
Teradyne Unit Introduces Fully Integrated 5G Test Solution
The need for high frequency spectrums is on the rise as the new generation of computers and smartphones demand higher data usage. Ted Rappaport, founding director of NYU Wireless, expects mobile data traffic to rise 53% every year in the near future. As more devices support 5G, the need for LitePoint's test solutions will grow thereby boosting Teradyne's top line growth.
Source: Zacks
Read More
November 15, 2017
Get Ready for a Future of Virtualized Devices
While 5G may be ready by 2020, users will have to wait longer for networks to grow dense enough to support device virtualization, says Ted Rappaport, professor of electrical engineering at New York University's Tandon School of Engineering. "It will take a few years for the 5G technology to mature and reduce in price before we see SEAs, but the world will begin to use them in the early to mid-2020s," Rappaport says.
Source: BizTech
Read More
October 2, 2017
10 Brooklyn scientists you should know
Ted Rappaport is the head of NYU Tandon's NYU Wireless team that's leading the nation in the quest for 5G wireless technology. The effort is experimenting with broadcasting cell-service over a different, higher-frequency (millimeter) part of the electromagnetic spectrum. The so-called 5G cell service promises a future where cell data is so fast, strong and quick, that the equivalent of super-powered WiFi will be all around us, unconstrained by routers and modems and fiber cable.
Source: Technically Brooklyn
Read More
September 12, 2017
Marconi Society Names Four 2017 Paul Baran Young Scholars
"The ability to influence and change the minds of others who are 'set in their ways' or bound to legacy thinking is the hallmark of an entrepreneur. Shu Sun has demonstrated her ability to change minds and lead the world to completely new approaches that were once thought impossible or untenable," said Theodore Rappaport, NYU WIRELESS Founding Director and David Lee / Ernst Weber Professor at NYU, as well as Sun's PhD advisor and nominator for the award.
Source: The Marconi Society
Read More
August 10, 2017
NYU WIRELESS Celebrates Five Years of Pioneering Research into Making 5G Communications a Reality
This month marks the fifth anniversary of the launch of NYU WIRELESS, a multidisciplinary research center founded in 2012 to develop the fundamental theories and techniques for next-generation mass-deployable wireless devices across a wide range of applications and markets. In the years that followed, it has become central to the remarkably rapid adoption of technologies that promise to deliver broadband speed to wireless communication, thereby holding great promise for smart devices, autonomous cars, medical applications, and Wi-Fi for remote regions.
Source: NYU
Read More
August 10, 2017
NYU WIRELESS Celebrates Five Years of Pioneering Research into Making 5G Communications a Reality
This month marks the fifth anniversary of the launch of NYU WIRELESS, a multidisciplinary research center founded in 2012 to develop the fundamental theories and techniques for next-generation mass-deployable wireless devices across a wide range of applications and markets. In the years that followed, it has become central to the remarkably rapid adoption of technologies that promise to deliver broadband speed to wireless communication, thereby holding great promise for smart devices, autonomous cars, medical applications, and Wi-Fi for remote regions.
Source: NYU Tandon School of Engineering
Read More
August 10, 2017
Video: NYU WIRELESS Celebrates 5 Years of Research and Collaboration
NYU WIRELESS celebrates five years of work with a conversation from founding director Ted Rappaport and current director Sundeep Rangan.
Watch the Video
July 5, 2017
NYU Wireless 5G Propagation Paper Recognized
The IEEE Vehicular Technology Society board of directors has awarded the 2017 Neal Shepherd Propagation Prize to the NYU Wireless-led paper, "Investigation of Prediction Accuracy, Sensitivity, and Parameter Stability of Large-Scale Propagation Path Loss Models for 5G Wireless Communications."
Source: AGL Media Group
Read More
June 26, 2017
NYU WIRELESS Founder Disappointed in ITU's Choice of mmWave Specs for Rural Areas
NYU Wireless founder Professor Ted Rappaport tried to get members of the ITU delegation to consider his institution's research on how millimeter wave technologies work in rural areas before the international standards body ratified ITU-5D channel models last week, but his efforts failed to change their minds.
Source: Fierce Wireless
Read More
May 30, 2017
5G mmWave Communications Training Course – Prof Ted Rappaport of NYU WIRELESS
This 2-day online course, previously recorded by IEEE Com Soc, covers the fundamental communications, circuits, antennas and propagation issues surrounding emerging 60 GHz wireless LAN and mmWave cellular/backhaul applications. The course was developed and delivered by Professor Theodore (Ted) Rappaport, a pioneering researcher and educator in mmWave wireless communications, wireless systems and radio propagation and founder of NYU WIRELESS
Source: Microwave Journal
Read More
May 23, 2017
NYU WIRELESS and Sprint Join Forces to Advance 5G Mobile Technology
NYU WIRELESS and Sprint today announced they are working together to further the development of mobile 5G. Sprint joins the university research center at the NYU Tandon School of Engineering as an industry affiliate sponsor.
Source: Telecom TV
Read More
May 18, 2017
Ted Tours the Brooklyn 5G Summit Expo Floor (Video)
Take a whirlwind tour through the Expo floor of the 2017 Brooklyn 5G Summit. Ted Rappaport, Founding Director of NYU WIRELESS, checks out summit exhibits including the Enigma encryption machine from WWII Germany.
Source: IEEETV
Read More
May 18, 2017
FCC Upends Licensing Process for 5G Research
The growing demand for faster, more robust wireless service from consumers, smart city integrators and internet-of-things manufacturers is spurring the need for the next generation of wireless connectivity– or 5G.
Source: GCN
Read More
May 18, 2017
DSL Pioneer Describes Terabit Future
At a time when carriers are pondering an expensive shift from copper cables to optical fibers, a pioneer of digital subscriber lines is proposing a novel upgrade that someday could deliver terabit data rates.
Source: EE Times
Read More
May 10, 2017
T-Mobile US Promises a 5G Network by 2020
T-Mobile US Inc. said it would deploy fifth-generation wireless technology nationwide by 2020, setting an aggressive goal for itself as bigger rivals lay the groundwork for their own network upgrades.
Source: The Wall Street Journal
Read More
April 10, 2017
Straight Path Communications Reports Results for Fourth Quarter and Year End Fiscal 2015
We recently initiated our S-TAB (Strategic Technical Advisory Board), and recruited two of the leading thinkers on mmWave mobility, Dr. Ted Rappaport of NYU, and Gabriel Rebeiz of UCSD. Ted and Gabriel are celebrated academicians who command broad respect and support from the wireless industry.
Source: NYU Tandon
Read More
April 6, 2017
Fourth Annual Brooklyn 5G Summit Will Be a Show-and-Tell by Leading Operators, Researchers and Startups
In 2017, the next generation of wireless communications will take a giant step forward. Promising warp-speed networks (above 10 gigabits per second), super-low latency and all varieties of massive broadband applications, 5G will spur growth in IT, automotive, entertainment, agriculture, Internet-of-Things (IoT) and manufacturing and revolutionize — once again — how people and machines communicate.
Source: NYU Tandon
Read More
January 5, 2017
Watch an NYU researcher explain the promise of 5G wireless
In a TEDx talk on the future of communications, NYU Wireless's Marco Mezzavilla explained the history and state of 5G cellular technology yesterday.
Source: Technical.ly Brooklyn
Read More
January 5, 2017
NYU Wireless: Engineering Research looks beyond 5G
By thinking ahead—even beyond 5G—researchers at NYU Wireless are creating the technology that we will probably be using in 10 years' time.
Source: Electronic Design
Read More
December 22, 2017
NYU Wireless drives Next-Generation Technology
Students and faculty at NYU Wireless are fervently working to create the wireless technology of the future.
Source: Microwaves & RF
Read More
December 12, 2016
Millimeter wave "5G will come sooner and reach longer distances" Rappaport
Ted Rappaport of NYU, the world's foremost mmWave researcher, disagrees that mmWave 5G will be modest until 2021-2023.
Source: 5G Wireless News
Read More
December 7, 2016
NYU Tandon grad student wins award from Marconi society for 5G research
George MacCartney, Jr., a 27-year-old grad student at NYU Tandon, has won a Marconi Society 2016 Paul Baran Young Scholar Award for his work on 5G wireless technology.
Source: Technical.ly
Read More
November 21, 2016
5G Survives A Critical Test: The Backcountry
Researchers from New York University have offered a surprising demonstration of millimeter-wave wireless communications.
Source: Motherboard
Read More
November 21, 2016
Could Increased Millimeter Wave Network Range for Wireless Broadband Offer Rural Applications?
A New York University (NYU) student research team pushed the envelope for millimeter wave network range in a recently conducted field test in rural southwest Virginia.
Source: Telecompetitor
Read More
November 14, 2016
Rural Test Of 5G Cellular Technology by NYU Tandon Prof Outperforms Expectations
Millimeter waves traveled farther and more accurately than expected, according to a presentation from NYU Tandon's Ted Rappaport
Source: Technical.ly
Read More
November 7, 2016
Millimeter Waves Travel More Than 10 Kilometers in Rural Virginia 5G Experiment
A key 5G technology got an important test over the summer in an unlikely place. In August, a group of students from New York University packed up a van full of radio equipment and drove for ten hours to the rural town of Riner in southwest Virginia. Once there, they erected a transmitter on the front porch of the mountain home of their professor, Ted Rappaport, and pointed it out over patches of forest toward a blue-green horizon.
Source: IEEE Spectrum
Read More
October 31, 2016
5 Academic Institutions Building 5G Technology
It's likely that 5G, the term used to describe the next-generation of mobile networks, will be a complicated mish-mash of technologies. Some of the 5G vision includes existing technologies like LTE and LTE-Advanced Pro, self-organizing networks (SON), software-defined networking (SDN) and network functions virtualization (NFV). But 5G will also likely include lesser-known technologies like massive multiple-in and multiple-out (MIMO) antenna arrays, millimeter (mmWave) high frequency spectrum, and distributed cloud architectures.
Source: SDX Central
Read More
October 30, 2016
mmWave Guru & Industry Visionary on 5G Future
On July 14, 2016 the FCC adopted new rules for wireless broadband operations above 24 GHz, making the U.S. the first country to make this spectrum available and leapfrogging other nations in the race for 5G mmWave technology. We thought this was a perfect time to talk with Theodore (Ted) Rappaport, Professor at NYU and the Founding Director of NYU Wireless, who was the first to prove that mmWave technologies were viable for cellular communications.
Source: Telecom Engine
Read More
October 14, 2016
Industry Visionary: Q&A
On July 14, 2016 the FCC adopted new rules for wireless broadband operations above 24 GHz, making the U.S. the first country to make this spectrum available and leapfrogging other nations in the race for 5G mmWave technology. We thought this was a perfect time to talk with Theodore (Ted) Rappaport, Professor at NYU and the Founding Director of NYU Wireless, who was the first to prove that mmWave technologies were viable for cellular communications.
Source: Microwave Journal
Read More
September 14, 2016
NYU's George MacCartney, Jr. Honored With Marconi Society Young Scholar Award
"George MacCartney is a remarkable young man with a very bright future, and his accomplishments, impact, and influence on the future of the wireless communications field while serving as a graduate student are remarkable," said Professor Theodore (Ted) Rappaport, the NYU Tandon David Lee/Ernst Weber Professor of Electrical Engineering and founding director of NYU WIRELESS. Rappaport, MacCartney's academic advisor, nominated him for the award.
Source: Marconi Society
Read More
August 15, 2016
What is mm wave and how does it fit into 5G
Millimeter wave spectrum is the band of spectrum between 30 GHz and 300 GHz. Wedged between microwave and infrared waves, this spectrum can be used for high-speed wireless communications as seen with the latest 802.11ad Wi-Fi standard (operating at 60 GHz). It is being considered by standards organization, the Federal Communications Commission and researchers as the way to bring "5G" into the future by allocating more bandwidth to deliver faster, higher-quality video, and multimedia content and services.
Source: RCR Wireless News
Read More
August 4, 2016
Unleash the Bandwidth: NYU Wireless Founder on New Possibilities with More Spectrum (video)
Three years after he and his NYU students proved millimeter wave technologies worked, Ted Rappaport, Professor at NYU and the Founding Director of NYU Wireless, speaks with TIA NOW from the launch of the White House's Advanced Wireless Research Initiative. Rappaport highlights the rapid progression, from proof of concept to reality, of millimeter wave and other next-generation technologies. Rappaport explains why he believes the most important driver of new technology is the people, not the technology itself.
Source: TIA Now
Read More
August 4, 2016
5G Wireless Is Coming, and It's Going to Blow You Away
There's good news regarding the future of Amateur Radio's primary allocation at 47 GHz in the US. Still a test bed for point-to-point propagation experimentation by dedicated enthusiasts, the 47-47.2 GHz band is among those under consideration at the next World Radiocommunication Conference in 2019 (WRC-19) to accommodate so-called 5G wireless broadband devices.
Source: MIT Technology Review
Read More
July 28, 2016
Amateur 47 GHz Allocation Avoids 5G Juggernaut in the US for Now, Worldwide Defense Continues
There's good news regarding the future of Amateur Radio's primary allocation at 47 GHz in the US. Still a test bed for point-to-point propagation experimentation by dedicated enthusiasts, the 47-47.2 GHz band is among those under consideration at the next World Radiocommunication Conference in 2019 (WRC-19) to accommodate so-called 5G wireless broadband devices.
Source: ARRL
Read More
July 18, 2016
5G: US is off to the races
While the ink is still drying on the FCC's 278-page order on Spectrum Frontiers, it's worth taking special note of this moment in time – one that has been compared to the magnitude of releasing the 1900 MHz PCS band spectrum in the 1990s.
Source: FierceWirelessTech
Read More
July 14, 2016
Dr. 5G
Ted Rappaport and NYU WIRELESS are at the forefront of 5G research, and policy makers Are paying attention.
Source: NYU Tandon
Read More
July 14, 2016
FCC OKs sweeping Spectrum Frontiers rules to open up nearly 11 GHz of spectrum
In one fell swoop, the FCC today put the U.S. in a 5G leadership position, voting 5-0 to approve its Spectrum Frontiers proceeding and make spectrum bands above 24 GHz available for 5G.
Source: FierceWirelessTech
Read More
June 27, 2016
FCC to make 4x more licensed, 'flexible use' spectrum available in Spectrum Frontiers move
If the FCC votes to adopt the proposed Spectrum Frontiers rulemaking on July 14, it will be making available more spectrum for flexible use wireless broadband than ever before: A total of 10.85 GHz, giving wireless operators and others a whole lot more spectrum to play with.
Source: FierceWirelessTech
Read More
June 23, 2016
NYU Wireless' Rappaport encouraged by US policy on 5G spectrum
One of the biggest proponents for unleashing millimeter wave spectrum in the U.S. said this week that he's encouraged by what the FCC is doing – in fact, it's exceeding even his expectations.
Source: FierceWirelessTech
Read More
June 20, 2016
'American Leadership in 5G Must Be a National Priority," FCC Chair Says
New York University has been convening industry leaders and academic researchers in 5G wireless research in Brooklyn for the last three years at the Brooklyn 5G Summit.
Source: Observer
Read More
May 22, 2016
NYU Wireless sees trouble ahead for 5G unless 3GPP adopts new channel modeling methods
Researchers at NYU Wireless are warning the cellular industry that it needs to change the "alpha-beta-gamma" (ABG) model used in the past and start using simpler, more accurate models for predicting signal coverage for frequencies above 6 GHz.
Source: FierceWirelessTech
Read More
May 5, 2016
A 5G Summit Grows in Brooklyn
Researcher Theodore Rappaport announced that New York University is making its channel model simulator and measurement data free and open to all-potentially short-circuiting years of millimeter-wave (mm-wave) development time for companies hoping to vastly increase the transfer of data through the air. The simulation software allows researchers to understand the behavior and capabilities of the mm-wave radio spectrum.
Source: Electronic Design
Read More
April 24, 2016
NXP Smarter World Tour Truck with Ted Rappaport: Brooklyn 5G Summit
Attendees of the 2016 Brooklyn 5G Summit, and even passers-by on the NYU Tandon campus in Brooklyn, NY got a chance to walk through one of the coolest rolling exhibits of high tech anyone has ever seen. Dr. Ted Rappaport, founding director of NYU Wireless, walks us along the cutting edge of IoT… as far as four minutes will take us, anyway.
Source: IEEE TV
Read More
April 19, 2016
Nokia To Trial 5G Networks In 2017
Nokia is optimistic to trial 5G networks in 2017 as it is showcasing AirScale Radio Access to support initial deployments at the third annual Brooklyn 5G Summit.
Source: TeleAnalysis
Read More
April 18, 2016
Brooklyn 5G Summit to Fuel the Next Generation of Lightning-Fast Mobile Communications
Leaders in wireless, automotive, healthcare, academia and government will gather at the third annual Brooklyn 5G Summit April 20-22, 2016 to explore and showcase the latest developments and research aimed at making 5G a commercial reality in telecommunications, machine-to-machine communication, and the Internet of Things (IoT).
Source: PR Newswire
Read More
March 11, 2016
5G mmW Models Go Open Source
In an effort to speed 5G development, NYU Tandon School of Engineering's wireless research center will provide its channel models and measurements for cellular propagation in the millimeter wave (mmW) band as free, open-source software. The simulation will help product developers understand the behavior and capabilities of the mmW radio spectrum.
Source: EE Times
Read More
March 11, 2016
Verizon And FCC Push 'MmWave' For 5G Wireless, In Dot-Com Twist
Federal regulators and Verizon Communications (VZ) have zeroed in on airwaves that could make the U.S. the global leader in rolling out 5G wireless services.
Source: Investor's Business Daily
Read More
March 10, 2016
NYU Wireless research centre to make its 5G channel simulator open source
New York University is making its channel model simulator and measurement data free and open to all, which could reduce the development time of millimetre wave (mmW) technologies for companies looking to use these higher frequencies in 5G-compliant systems. The work on mmW technology and propogation is being undertaken at NYU Wireless, a multi-disciplinary academic research centre based in the New York University's Brooklyn engineering facility.
Source: NYU Tandon School of Engineering
Read More
March 10, 2016
FCC Spectrum Frontiers Workshop
The FCC's Office of Engineering and Technology, Wireless Telecommunications Bureau, and the International Bureau hosted this workshop exploring the concepts raised in the Commission's Spectrum Frontiers NPRM and the state of technological developments in the millimeter wave (mmW) bands .
Source: FCC
Read More
March 4, 2016
5G phone service is on the horizon and NYU Tandon researchers have led the charge
Here in New York, when you hit scan on your car radio, the scanner stops constantly for stations. 93.9 FM, 94.3 FM, 95.1 FM. It's crowded. But then when you go upstate the scanner will go for seconds at a time looking for a station. Here's 100.9 FM playing country music. Then maybe up to 107.7 FM, also country music. Then all the way around the dial and back to 94.9 FM, Schenectady's finest country music station.
Source: Technical.ly Brooklyn
Read More
March 3, 2016
Ted Rappaport Keynoting Major FCC Hearing on Millimeter Wave
FCC Commissioner Jessica Rosenworcel sees a high frequency future. We will need to bust through this old 3 GHz ceiling and create new possibilities for millimeter wave spectrum in the airwaves at 24 GHz and above. This is spectrum that is way, way up there. I think of this as the airwaves that will take us to infinity and beyond." Thursday, March 10, Rappaport will be the keynote speaker at the all day FCC Workshop on Spectrum Frontiers and Technological Developments.
Source: The Marconi Society
Read More
March 3, 2016
FCC needs to tackle a bunch of thorny issues on mmWave spectrum before unleashing it
No doubt, the wireless industry is ready to celebrate the Senate committee on Commerce, Science and Transportation's approval of the Mobile Now Act, which is designed to boost the development of 5G by making more spectrum available for commercial use and reducing red tape for building networks.
Source: FierceWirelessTech
Read More
February 24, 2016
Millimeter wave expert Rappaport encouraged by U.S. operators' 5G tests
Just a year ago, NYU Wireless was concerned the U.S. was falling behind in the global race to 5G. Fast forward a year and a few weeks, throw in a few dozen announcements leading up to and at Mobile World Congress 2016, and things are looking much better for the U.S.
Source: FierceWirelessTech
Read More
February 24, 2016
The 4G LTE network we have will get us the 5G network we need
Over the next four years, both networks will continue to develop in parallel, allowing time for 5G networks to revolutionize wireless while also incorporating the improved, mature, and tested features and capabilities of 4G.
Source: Qualcomm
Read More
February 16, 2016
Top 50 Industrial IoT (IIoT) 5G Industrialists and Innovators
RCR Wireless News, a leading source of wireless, telecom and mobile technology news and actionable intelligence since 1982, recognized today its inaugural selection of leading Industrial IoT (IIoT) 5G Industrialists and Innovators. The Industrial IoT (IIoT) 5G Industrialists were selected based on their vision and leadership in developing and implementing Industrial IoT 5G strategies to optimize their respective enterprises while growing the global digital economy.
Source: Industrial IOT 5G
Read More
February 16, 2016
NYU Wireless Founder Leads Course on Millimeter Wave Wireless Communications
The IEEE ComSoc Training program has launched a new online course lead by Professor Theodore Rappaport on Millimeter Wave Wireless Communications.
Source: IEEE Communications Society
Read More
February 16, 2016
"Millimeter Wave Wireless Communications" Now Available as eBook
Written by four leading practitioners in the emerging field of millimeter wave wireless communications, "Millimeter Wave Wireless Communications" allows engineers in both industry and academia to quickly become acquainted with the fundamentals needed to implement and explore the untapped potential of the higher spectrum that will provide unprecedented products and applications, never before imagined in the wireless industry.
Source: Amazon
Read More
January 19, 2016
NYU WIRELESS, SiBeam, and NI Announce Pioneering Public Testbed to Speed the Path to Ultra-Fast 5G
The NYU WIRELESS research center announced it will build an advanced programmable platform to rapidly design, prototype, and validate technologies vital for the millimeter wave (mmWave) radio spectrum, which is potentially key to launching the next ultra-high-data-rate generation of wireless communication, or 5G.
Source: engineering.nyu.edu
Read More
October 26, 2015
IEEE Communications Society Honors Founder of NYU WIRELESS Research Center for Seminal Work
The Institute of Electrical and Electronics Engineers (IEEE) Communications Society announced it will award New York University's Theodore (Ted) S. Rappaport the 2015 Edwin Howard Armstrong Achievement Award for his broad contribution and outstanding leadership in channel measurement and technology research fundamental to mobile communication.
Source: engineering.nyu.edu
Read More
October 22,2015
NYU WIRELESS Founder Applauds FCC Move Toward the Next Generation of Wireless Technology
NYU WIRELESS salutes the FCC Commissioners for today's decision to put the world's first concrete rules in place for the millimeter-wave (mmWave) spectrum.
Source: Yahoo News
Read More
October 6, 2015
Telecom Experts Plot a Path to 5G
In June, the working group released goals for 5G such as support for data rates up to 20 gigabits per second, the ability to allow massive armies of devices to connect in a small area, and reduced energy consumption. With all the combined network upgrades, surfing the Web on 5G may be even faster than using your laptop's Wi-Fi. Theodore Rappaport, director of the NYU Wireless research center, in New York City, says 5G will be like "fiber optics in the air."
Source: IEEE Spectrum
Read More
June 12, 2015
NYU WIRELESS researchers call for reformed safety standards for wireless devices
Millimeter wave (mmWave) wireless technology promises to support high-bandwidth content at speeds exceeding 10 gigabits per second a thousand times today's current mobile phone download speeds-but with that promise comes public concern about the health risks associated with utilizing the high-frequency radio waves in that spectrum.
Source: Microwave Journal
Read More
June 8, 2015
Wireless Telecommunications Symposium honors NYU's Ted Rappaport
The Wireless Telecommunications Symposium Committee named Theodore (Ted) S. Rappaport, the David Lee/Ernst Weber Professor of Electrical & Computer Engineering at the NYU Tandon School of Engineering, as the outstanding educator of the year and honored him with the Award for Outstanding Contributions to Wireless Communications.
Source: Microwave Journal
Read More
April 8, 2015
Nokia Networks, NYU WIRELESS Host Brooklyn 5G Summit to Advance a Super-Fast Generation of Mobile Communications
Global leaders and top researchers exploring the next, ultra-fast generation of mobile communications will begin gathering today at the Brooklyn 5G Summit, jointly organized by Nokia Networks and the university research center NYU WIRELESS. The invitation-only summit brings together wireless and mobile industry research and development leaders in academia, business and government to explore the future of 5G wireless technology.
Source: engineering.nyu.edu
Read More
March 3, 2015
Marketplace Tech for Monday, March 2, 2015
Ted Rappaport, director of NYU WIRELESS – he speaks with us about the development of 5G technology and wireless internet cell phone plans.
Source: marketplace.org
Read More
February 26, 2015
Why wait? Unleash spectrum for mmW now
NYU Wireless acknowledges that satellite services do need to be considered and existing operations should be protected. There are many instances where sharing between mobile and satellite services can be managed. According to Rappaport, this is easy to do at mmWave frequencies, where antenna directionality will be used in both mobile and satellite services.
Source: fiercewireless.com
Read More
February 03, 2015
Prof.Ted Rappaport's 2-Day Course "Millimeter Wave Wireless Communications For 5g" Now Available On Demand
Source: comsoc.org
MILLIMETER WAVE WIRELESS COMMUNICATIONS FOR FIFTH GENERATION (5G) is a 2-day recorded online course developed and delivered by Prof. Theodore (Ted) Rappaport, a pioneer in radio wave propagation for cellular and personal communications, wireless communication system design, and broadband wireless communications circuits and systems at millimeter wave frequencies.
Read More
January 29, 2015
NYU WIRELESS weighs in on FCC's 5G future
NYU's multi-disciplinary research center is offering its input to the Federal Communications Commission. At stake: "the ultra-fast future of wireless communications."
Source: technical.ly
Read More
January 28, 2015
New Instruments Target 5G Testing
Also, the technology may involve new modulation methods. A leader among the organizations involved in 5G research is NYU WIRELESS of the New York University Tandon School of Engineering.
Source: electronicdesign.com
Read More
January 15, 2015
The Race for 5G: NYU WIRELESS Researchers File Comments with FCC to Shape the Future of Wireless
The latest shot in a 21st century moon race of sorts was fired this week, as researchers from NYU WIRELESS answered a call for input by the Federal Communications Commission (FCC) to help shape 5G, the ultra-fast future of wireless communications.
Source: engineering.nyu.edu
Read More
January 14, 2015
NYU Wireless says U.S. falling behind in 5G, presses FCC to act now on mmWave spectrum
While other parts of the world are making strides in 5G research and development, the United States should look to millimeter wave (mmWave) technology to make sure it is not left behind–and it's got to act fast.
Source: fiercewireless.com
Read More
December 9, 2014
The Institute of Electrical and Electronics Engineers (IEEE) named a research team led by Professor Theodore (Ted) Rappaport , founder and director of the NYU WIRELESS research center, as the recipient of the 2015 IEEE Donald G. Fink Award for work published in 2013.
Source: engineering.nyu.edu
IEEE
December 5, 2014
Race to 5G wireless heats up with new measurements, models, and math
Source: phys.org
It's a race that is being conducted on the rooftops of New York and other global megacities, and the prize is the future of 5G, the next generation of wireless technology capable of a thousand-fold increase in today's rates and fast enough to revolutionize wireless medical equipment, democratize Wi-Fi, and display high-definition movies on mobile devices without those annoying buffering delays.
Read More
November 18, 2014
Plan calls for free Wi-Fi kiosks on city street corners
Wireless experts called the $200 million network a "win for everybody."
"New York appears to be taking the lead in moving mobile data rates that are so much faster than we've ever experienced," said Professor Theodore Rappaport of NYU Tandon. "We're at the dawn of a global trend."
Source: nypost.com
Read More
November 18, 2014
The Many Faces of 5G
The director of the NYU Wireless research center is expecting the future 5G standard to implement multiple air interfaces and feature some backward compatibility with existing 4G LTE networks.
Source: lightreading.com
Read More
September 24, 2014
How new radio tech will solve the upcoming spectrum crunch
Theodore S. Rappaport, Wonil Roh and Kyungwhoon Cheun, say in a recent spectrum crunch article titled "Smart Antennas Could Open Up New Spectrum For 5G" in the Institute of Electrical and Electronics Engineers', or IEEE's, Spectrum publication, that mobile traffic is doubling each year.
Source: networkworld.com
Read More
August 22, 2014
Theodore Rappaport: At the Forefront of 5G
The number of smartphone users around the world climbed to about 1.75 billion this year, and that number is expected to rise rapidly in the next three years as the phones' prices drop, according to a report by eMarketer, a market research firm. Add to that the billions of sensor-embedded devices expected to be connected to the Internet of Things (IoT), and it's easy to see why the current wireless network might soon have difficulty bearing the load.
Source: theinstitute.ieee.org
Read More
June 13, 2014
Prof. Ted Rappaport Delivers Keynote Address at IEEE'S International Conference on Communications (ICC) 2014.
With more than 50,000 members, the Institute of Electrical and Electronics Engineers (IEEE) Communications Society is one of the largest and most active of all the organization's subgroups, and since its founding in 1952, it has become the major international forum for the exchange of ideas on communications and information networking. Its International Conference on Communications (ICC) is widely acknowledged as the world's leading venue dedicated to the advancement of wireless and wireline communications and its speakers to be among the most renowned in their fields.
Source: NYUWIRELESS.com
Read More
June 13, 2014
Nokia and NYU WIRELESS bring the first-ever 5G Summit to Brooklyn
If you had any doubts that Brooklyn was fast becoming one of the hottest locales in the tech industry, look no further than the 5G Summit, held from April 23 to 25 at the New York University Tandon School of Engineering. Co-organized by the NYU WIRELESS research center and Nokia, the conference, planned to be an annual event from now on, brought together industry leaders from across academia, business and government to explore the future of Fifth Generation more commonly called 5G wireless technology.
Source: Nokia
Read More
April 30, 2014
mmWaves could rule the air
What is 5G? – that is what the Brooklyn 5G Summit is trying to answer by bringing together many of the leading companies and researchers in the wireless communications industry to share their latest research results and thoughts on the subject. From the semiconductor level (like Intel, Qualcomm and UC San Diego) to channel modeling (like NYU WIRELESS, University of Bristol, Nokia and Ericsson) to network providers (like China Mobile and AT&T), the whole mobile communications ecosystem was covered at this first time event. Professor Ted Rappaport, who formed NYU WIRELESS which has quickly become a leader in mmWave communications research, hosted this first of its kind event along with Nokia Solutions and Networks (and the NYU WIRELESS affiliate companies).
Source: Microwave Journal
Read More
April 21, 2014
Super-high frequencies could one day deliver your mobile video
Mobile operators want a way to keep urban users happy as they get more thirsty for data, and a professor in New York City thinks he's found what they're looking for.
Source: pcworld.com
Read More
April 14, 2014
TodaysWirelessWorld.com's "Top 100 Wireless Technology Experts" list for 2014!
Today's Wireless World has recognized NYU WIRELESS director Prof. Ted Rappaport as a Top 100 Wireless Technology Experts for 2014. Prof. Rappaport was one of three professors who made the list, consisting of technology innovators and business leaders all across the wireless ecosystem, from wireless communications, phones, broadband cards, and virtually everything in between.
The highlight of the Top 100 Wireless Technology Experts is the first of an annual three-part series, which also will highlight the Top 100 Wireless Technology Providers and the Top 100 Wireless Technology Resources later this year.
Read More
February 26, 2014
5G Spectrum Needed, Says Expert
US regulators need to open up licensing of millimeter wave bands to make way for a coming renaissance in wireless, according to a leading researcher.Theodore Rappaport foresees networks using 28 to 90 GHz bands to deliver several Gbits/second to tomorrow's mobile devices. The wireless research center he runs at NYU Tandon is testing out such ideas, but a broader effort is needed, he said. eetimes.com
Read more
January 13, 2014
NYU WIRELESS' Rappaport envisions a 5G, millimeter-wave future
NYU WIRELESS Director Ted Rappaport discusses NYU WIRELESS and his research involving millimeter-wave spectrum.Fiercewireless.com
Read more
December 4, 2013
NSN joins 5G research at NYU WIRELESS
NSN is expected to support NYU WIRELESS' research activities, including its pioneering work on millimeter wave frequencies. Rappaport described NSN as an "emerging leader" in the millimeter-wave future. Fiercewireless.com
Read more
November 13, 2013
Prof. Rappaport at Huawei Roundtable discussion, OTTAWA, Nov. 13, 2013 – Huawei, a leading global information and communication technology (ICT) solutions provider, hosted its first 5G@CANADA Roundtable discussion in Ottawa. The one day event will provided insights from the wireless pioneers in Canada, Europe and the U.S on how innovation will be a key driver to making 5G a reality.

Source: Twitter
November 7, 2013
Prof. Rappaport recieves NSF Grant to Help Point Way to 5G Wireless
Network providers and users have just gotten fourth-generation (4G) wireless under their belts, and already 5G wireless is on the horizon. It comes not a moment too soon as demand explodes for wireless devices such as smart phones and bandwidth-hungry applications. acm.org
Read Full Story
October 1, 2013
NYU WIRELESS Director Ted Rappaport, an IEEE Access author, talks about the future of 5G wireless traffic, the potential of his research into millimeter wave wireless communications technology, and the benefits of sharing that work with researchers around the world through open access, fast-turn publishing in a gold-standard IEEE journal: IEEE Access.

Source: IEEE.Tv
April 3, 2013
Interview: NYU Wireless Director Theodore Rappaport Addresses Millimeter Waves And Engineering Education
Electronic Design Magazine (EDM)
April 3, 2013
Ringing in 40 years of cell phones: Prof. Rappaport on NBC Nightly News.
February 21, 2013
NYU WIRELESS professor Theodore (Ted) Rappaport has been named a 2013 Distinguished Engineering Alumnus of Purdue University. NYU PULSE
December 14, 2012
As the cellular industry rolls out fourth-generation Long Term Evolution (LTE) across the world, one has to believe that we are witnessing the dawn of an amazing new era, where wireless becomes so pervasive and intertwined with everything we do in life, just as the pen and paper are today. Microwavejournal.com
August 20th, 2012
"NYU-Tandon Engineering Professor to Receive International Education Award. Poly.edu
August 7, 2012
"NYU Tandon has always had some good researchers in wireless," said Theodore Rappaport, founder and director of the research center. "What we're doing now is ramping it to critical mass and creating a new research environment." View the announcement from the The Wall Street Journal
September 2011
UT ECE professor Ted Rappaport has been named the recipient of the 2011 IET Sir Monty Finniston Award for Achievement in Engineering and Technology. He will receive the award,which includes a medal, at a ceremony to be held in London on Nov. 9, 2011. View the announcement from the ECE Department and WNCG.
December 2010
IEEE 2010 Globecom Plenary Talk, December 8, 2010: "The Future of Wireless"
IEEE 2010 Globecom Technical and Business Forum, December 9, 2010: "Broadband Wireless PANs, 60 GHz and Beyond"
April 2010
Prof. Rappaport awarded the Joe J. King Professional Engineering Achievement Award in recognition of significant contributions in furthering the engineering profession. View the announcement from the ECE Department and WNCG.
December 2008
Prof. Rappaport awarded the IEEE Communications Society WTC Recognition Award, in recognition of outstanding achievements and contributions in the area of wireless communications systems and networks. View the announcement from the IEEE Communications Society.
October 2008
Prof. Rappaport awarded the Austin Wireless Alliance Industry Leader award at the 2008 Texas Wireless Summit.
September 2008
Prof. Rappaport elected to serve on the IEEE Board of Governors for the Vehicular Technology Society for 2009-2011. View the announcements from the ECE Department.
Prentice Hall Wireless Communications: Principles & Practice, 2nd Edition Website Available
---
The official website for the 2nd edition of
Wireless Communications: Principles & Practice
is available at
http://authors.phptr.com/rappaport
. The site includes helpful supplemental downloads for course instructors.
Contact
---
NYU WIRELESS
NYU-Tandon Brooklyn Campus 2 MetroTech Center, 9th Fl,
Brooklyn, NY 11201
Pat Donohue
NYU WIRELESS Administrator
Email: pat.donohue@nyu.edu
Leslie Cerve
Administrative Assistant
Email: cerve@cs.nyu.edu
Quick Links
---
NYUSIM: The 5G Simulator
NYU WIRELESS Newletter
Publications Library
Popular Publications
---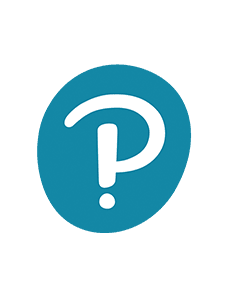 Prentice Hall Communications Engineering and Emerging Technologies Series from Ted Rappaport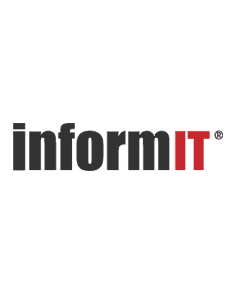 Prentice Hall Communications Engineering and Emerging Technologies Series from Ted Rappaport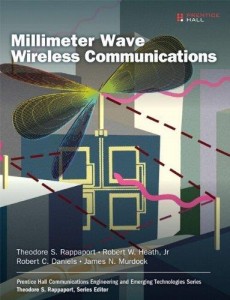 Millimeter Wave Wireless Communications
By Ted Rappaport, Robert W. Heath Jr., Robert C. Daniels, James N. Murdock

Smart Antennas for Wireless Communications
By Ted Rappaport, Joseph Liberti

Wireless Communications: Principles and Practice
By Ted Rappaport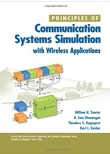 Principles of Communication Systems Simulation with Wireless Applications
By Ted Rappaport, William H. Tranter, K. Sam Shanmugan, Kurt L. Kosbar