This year's theme for the recent Brooklyn 5G Summit, "Ready for Takeoff," aptly describes the excitement now around 5G and mmWave communications. As major carriers such as NYU WIRELESS industrial affiliate sponsors Verizon, AT&T and Sprint continue their rollout plans around the world, and we learn from real-world experiences such as the Winter Olympics, the next generation of connectivity is definitely upon us. We are looking forward to working with our industrial affiliates to make it happen. We would like to thank industrial affiliate sponsor Nokia for co-hosting the Summit with us, and IEEE for managing the
livestream feed
,
which reached over 2,400 people in 75 countries. You can read more about the Summit
here
.
​
In other news, we have been fortunate to receive several new grants, which are described in this issue. We are grateful to our funding agencies and NYU WIRELESS affiliate sponsors, which provide the base that allows us to operate and conduct impactful research. We would also like to welcome new industrial affiliate sponsor Sony to NYU WIRELESS, and are looking forward to partnering with them on projects in the future.
With summer approaching, our students are off to internships around the country, and we are planning for the fall. We will be in touch with a date for our next webinar, which is a special industrial affiliate benefit, in September.
​Please feel free to reach out with any thoughts or comments. Enjoy the summer!
Sundeep Rangan
Director, NYU WIRELESS
Welcome to Our New Industrial Affiliate Sponsor Sony
We're pleased to welcome
Sony Electronics, Inc.
as a new NYU WIRELESS affiliate, and we are looking forward to working with Sony on joint projects. According to C.C. Lee, Senior Vice President of engineering at Sony, "Sony has been at the forefront of electronics innovation for decades, and continues to lead the way in new advances. By partnering with strong academic centers such as NYU WIRELESS, we are collaborating with other leading-edge innovators to develop and enable new and exciting user experiences."
---
NYU WIRELESS was fortunate to be selected to participate in
ComSenTer
, a DARPA/industry partnership. It is a newly formed hub for advanced wireless and sensing research that is the latest initiative in JUMP, the Joint University Microelectronics Program, a sweeping five-year $200 million industry/academia partnership to accelerate innovation in microelectronics-based technologies, including wireless communications. As principal investigator at NYU, Sundeep Rangan will work with other researchers at UC Berkeley, the lead institution, and other academic research centers around the country. The NYU team will lead the systems research, specifically developing end-to-end applications for high-speed communications and imaging systems.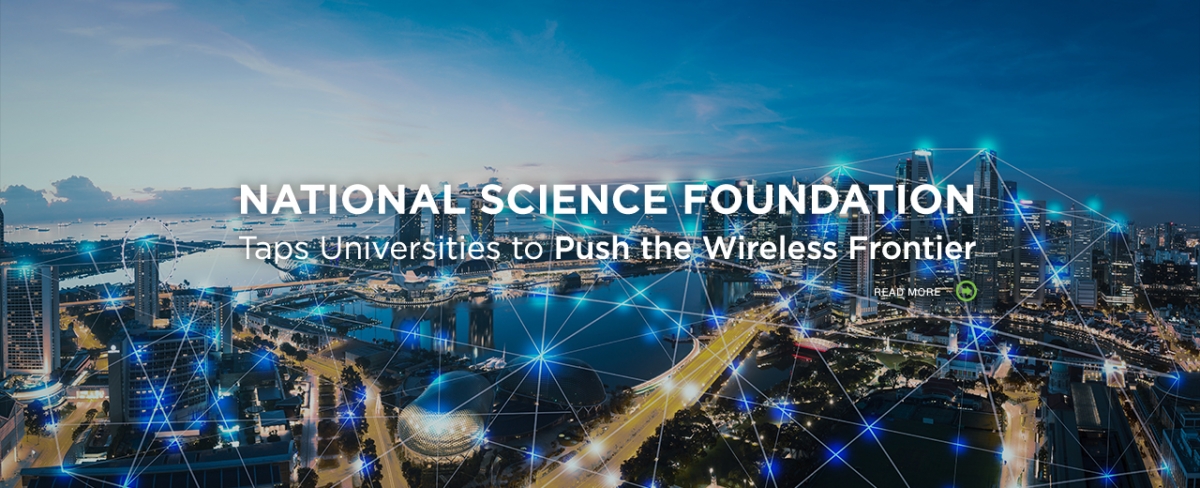 NYU WIRELESS was chosen by an NSF/industry consortium to participate in the
PAWR
initiative. The Platforms for Advanced Wireless Research program is funding research in New York City and Salt Lake City to test new ways of boosting internet speeds to support data-intensive applications in robotics, immersive virtual reality and traffic safety. The program in New York is called
COSMOS
,
Cloud Enhanced Open Software-Defined Mobile Wireless Testbed for City-Scale Deployment. The research team at NYU will be led by Sundeep Rangan. Other participants in the New York program are Columbia, Rutgers, Silicon Harlem, City College of New York and the University of Arizona. The COSMOS testbed will cover one square mile in West Harlem.
WiFiUS Funds Partnership at NYU WIRELESS
NYU Wireless founding director Ted Rappaport received an

award

from WiFiUS (Wireless Innovation between Finland and the US) to be part of a massive IoT project consortium. Together with Columbia, the University of Oulu in Finland and the VTT Technical Research Centre of Finland, the group will study several topics, including simulation-to-deployment enabling automated deployment of large scale IoT networks (up to millions of nodes).

​
---
Professor Elza Erkip was elected president of the Institute of Electrical and Electronics Engineers (IEEE)

Information Theory Society

this year. She has several goals for the society, including establishing a new journal that will focus on special topics within Information Theory. Professor Erkip explained that, "This is the 70th anniversary of the paper that launched our entire field, so I hope it will be an auspicious year in many respects."
NYU WIRELESS PhD student Parisa Hassanzadeh won best poster award out of 40 other submissions at the

Joint 7th N2Women and WICE workshop at IEEE ICC,

held in Kansas City, MO. This workshop aims to foster connections among women and researchers from underrepresented groups and minorities in communications, computer networking and related research fields. The work was entitled "Fundamental Limits in Heterogeneous Broadcast Caching Networks with Correlated Sources" by Parisa Hassanzadeh, Antonia Tulino, Jaime Llorca and Elza Erkip. This research is a collaboration between NYU and Nokia Bell Labs, and is funded by NSF grant #1619129.
Dante Youla Award for Graduate Research Excellence in Electrical and Computer Engineering
​
​Shu Sun, a veteran NYU WIRELESS graduate student who joined the center in its first year of formation in 2012, has received the Dante Youla award from the NYU Tandon Electrical and Computer Engineering Department based on her research accomplishments. Shu obtained both her MS and PhD from NYU, and was advised by Prof. Ted Rappaport, the founding director of NYU WIRELESS.

5G Millimeter Wave Wireless: Trials, Testimonies, and Target Rollouts

Prof. Ted Rappaport, founding director of NYU WIRELESS, presented the keynote address for the first millimeter wave systems (mmSys) workshop at the 2018 IEEE INFOCOM conference in Hawaii on April 16, 2018, commemorating the five year anniversary since the publication of his landmark paper, "Millimeter Wave Mobile Communications for 5G cellular: It will work!"

Download the slides here.
Professor Tom Marzetta's

paper

won the Best Tutorial Paper in the IEEE Communications Magazine. Entitled, "Massive MIMO for next generation wireless systems," the paper has received 2700 Google citations.
---
NYU WIRELESS 2018 Internships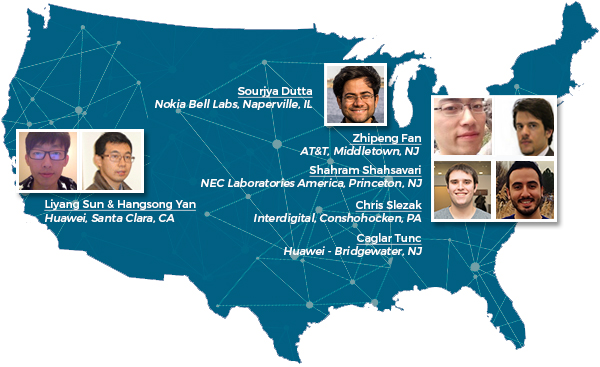 NYU WIRELESS interns are working around the country this summer, collaborating with impressive companies and start-ups. We are looking forward to hearing what they have learned in the fall.
​
---
NYU Tandon Opens First Cleanroom in Brooklyn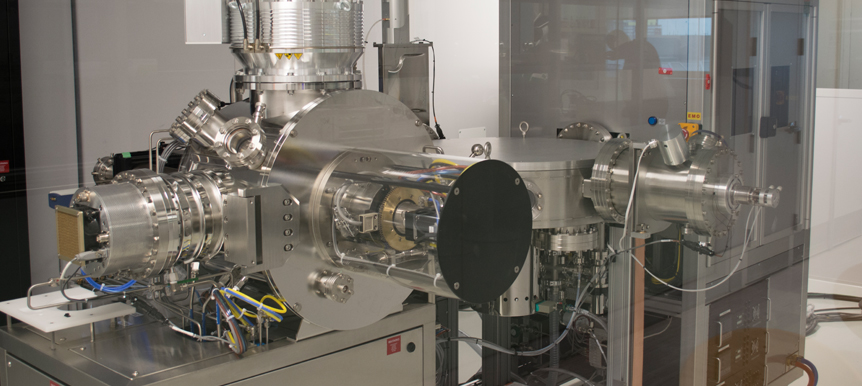 Some of our NYU WIRELESS Industrial Affiliate members have seen the preparations for Brooklyn's first
cleanroom
, which will allow for the fabrication of advanced materials and devices on the micro- and nano-scale. Such a facility is essential to experiments in nanotechnology, quantum computing, minute biosensors that could revolutionize medicine, and much more. The cleanroom is expected to be fully operational later this spring. It was funded in part with $1 million from the City of New York Office of the Brooklyn Borough President, as well as a $2.5 million grant awarded by the Higher Education Capital Matching Grants Program administered by DASNY (Dormitory Authority of the State of New York). The cleanroom is a tremendous asset to NYU WIRELESS and all researchers in the surrounding area, who will have access to the facility as well. According to Dean Katepalli Sreenivasan, "Fabrication labs are becoming essential to discovery at leading science and engineering universities, and our professors are poised to conduct important research here, as well as to educate students about cutting-edge fabrication processes."
---
NYUSIM Update
The

NYUSIM Channel Simulator,

which was developed by Professor Ted Rappaport and his students,

has been downloaded more than 47,500 times!

The simulator provides a complete statistical channel model and simulation code with an easy-to-use interface for generating realistic spatial and temporal wideband channel impulse responses. NYUSIM had been managed by Shu Sun and is currently overseen by a new generation of graduate students.

The NYUSIM open source simulator is based on over 1 TBs of measured data and is described in these papers:
---
Inventor of the Cell Phone Receives Award at B5GS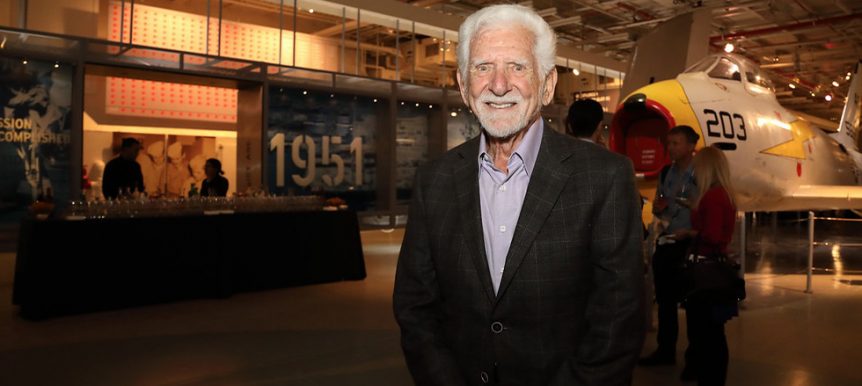 Marty Cooper, who is known as the "father of the handheld cellular phone," received the inaugural Pioneer Award at this year's fifth anniversary of the Brooklyn 5G Summit in recognition of his many accomplishments. Marty led the team at Motorola that launched the first handheld cellular phone at a press conference in 1973 in New York City, and he made the first call using that phone to his rival at AT&T. Still part of the evolving cellular communications world, Marty spoke at the Summit about his view of tech: "Technology is the application of science to create products and services that make people's lives better. Without the people, there is no technology."

Marty's participation in the recent Brooklyn 5G Summit was just one of the highlights of the event. This year's Summit garnered interest from many in academia, industry and the media. Major themes at the Summit included the speed at which new services and technologies will be rolled out; the "edge cloud," which will become a major part of enabling 5G, since it can provide ultra-fast cloud services for computing and storage right next to mobile users, enabling new applications, especially in AI; and the speed of the antenna technology evolution, with massive MIMO and beam forming combining with new chipset technologies to enable extreme speeds for both fixed and mobile access while reducing cost.

---
---
NYU WIRELESS Industrial Affiliate Events
NYU WIRELESS Board Meeting - April 23, 2019
Our annual board meeting is a great opportunity to exchange cutting-edge ideas in areas related to 5G and wireless communication with the students and faculty members of NYU WIRELESS. We welcome input on our projects and research direction and would like to explore ways in which we can collaborate in the future.
B5GS - April 23 - 26, 2019

The sixth Brooklyn 5G Summit will build on the achievements of the past five years with panelists and presenters discussing the next steps for making 5G a commercial reality.
---
NYU WIRELESS Industrial Affiliate Sponsors